Making Healthcare Less Painful
Take the pain out of patients by integrating our solutions from admission to discharge from a healthcare institution. Transform healthcare with mobility, improve patient satisfaction by allowing doctors and patients to access medical records and sign agreements via their mobile devices while on the go.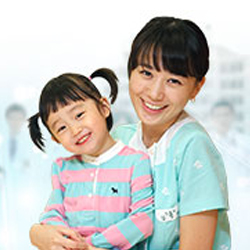 Yoon Min Ho
Kyung Hee University Hospital
Assistant Manager of HIS Division
Doctors' and nurses' satisfaction level increased remarkably after the adoption of digital forms (developed from OZ e-Form). Patients are also feeling happier during their stay in the hospital. We can obtain consent from patients instantly with the digital signature feature, boosting overall organizational productivity. It's so much more convenient now as compared to the paper forms used previously.