The Digital Revolution in Financial Services
FinTech is reshaping financial services to adapt to changing consumer behaviors in this digital age. Financial institutions are building an omnichannel banking experience, offering customers a comprehensive and secure banking experience anytime, anywhere, and across any devices. There's a need for financial institutions to converge both physical and digital banking to attract and retain customers. Join us for our annual FinTech Conference as we explore and discover uprising technologies revolutionizing conventional financial services.
This is a complimentary event open to all, register to reserve your seat now!
AGENDA
A series of FinTech topics you won't want to miss! Hear from our experts on major technology trends that will shape digital financial services in 2017.
12:00 to 13:00
Registration & Networking
Experience Zone
Welcome Lunch Will Be Provided
13:50 to 14:05
Trends & Challenges in the Financial Industry
Anmol Singh,
Principal Research Analyst, Gartner
14:50 to 15:10
Digital Finance in the Real World
Haesoo Lee
Deputy Dept. Mgr, Busan Bank
Mickey Park
VP of Global Sales, FORCS
14:05 to 14:25
Mobile Security Solutions
Jin Lee
Sales Director, Samsung SDS
15:10 to 15:30
FinTech and Its Implementation
Hung Tran
Vice Director of FSG, FPT Software
13:10 to 13:50
The Digital Revolution in Financial Services
Collin Koh
Channel Sales Manager, FORCS
See the Latest FinTech Innovations
What's Next in Digital Finance
Hear from Industry Experts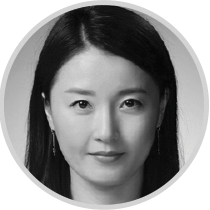 Speaker: Jin Lee
Sales Director, Samsung SDS
To stay competitive, Financial institutions need to ensure customers' transactions are well-protected. Nexsign verifies user identity with biometric information such as fingerprint, face, and voice. Hear from Jin on how to build stronger mobile security to protect end users and safeguard organization's reputation.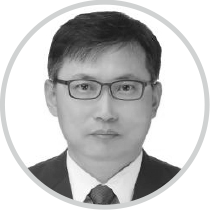 Speaker: Haesoo Lee
Deputy Dept. Mgr, Busan Bank
Hear from Busan Bank on their journey of digitizing conventional financial services in the real world. Busan Bank is one of the leading banks in South Korea, providing personal and corporate banking, foreign exchange, and credit and mortgage loans to personal and corporate customers domestically and internationally.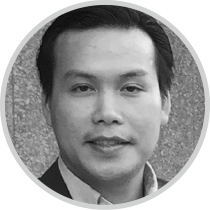 Speaker: Hung Tran
Vice Director of FSG, FPT Software
FPT Corporation is the largest SI in Vietnam with a presence in over 21 countries globally. FPT Software, a subsidiary of FPT Corporation has served more than 500 clients, including government agencies across industries. Hear from FPT Software on how they have implemented FinTech successfully for their clients.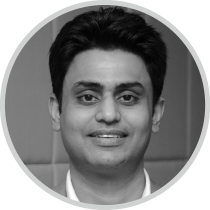 Speaker: Anmol Singh
Principal Research Analyst, Gartner

Technology is changing consumer behavior and transforming the way financial services are being delivered. Financial institutions are racing ahead of each other to pursue innovative and seamless banking experience for their customers. Hear from technology research giant, Gartner, on the trends and challenges of the Financial industry.

Exhibitor: Wacom
World's Leading Manufacturer

Wacom is the world's leading manufacturer of interactive pen tablets and displays; well-known for saving and processing digital signatures. Wacom eSingature solutions are utilized in a variety of application areas such as POS, ePayment, and electronic passports. See and try out Wacom devices for yourself.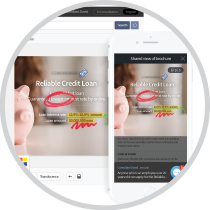 Exhibitor: Tripath
Innovative Solution Provider
Tripath provides innovative mirroring solutions from desktop to tablet and vice versa. During mirroring, inputs from one device is synchronized with another device. This enables customers to see what the service provider is keying into the system and helps to speed up and enhance the overall customer journey.
Stand to Win

Samsung Galaxy Tab S3