FORCS FinTech Conference:
Paperless Banking with eForm for Better Customer Experience
Changing consumer behavior is reshaping how financial institutions are delivering their financial services. Financial professionals who are at the forefront serving customers often have to deal with a large amount of paper application forms. Excessive amount of time and costs are spent on printing paper forms, scanning and rekeying information into the system. Major financial institutions have digitized their financial services, allowing customers to fill up application forms on mobile devices. This year, we will be sharing with you case studies of how major banks and insurance companies have incorporated our paperless technologies; showcasing the Paperless Teller System, Tablet Onboarding System and Real-time eForm.
This is a complimentary event open to all professionals in the financial industry, register to reserve your seat now!
AGENDA
Covering a series of FinTech topics, hear from FinTech experts on the journey of moving into a paperless office and how major financial institutions reshape financial services with eForm.
Time

Programme

Speaker

12:00 to 13:00

Registration and Networking


Mingle with industry peers and keep yourself updated with innovative financial technologies
13:00 to 13:10

Opening and Welcome Speech

Mickey Park
Vice-President of Global Sales, FORCS
13:10 to 13:30

Keynote – The Future of FinTech: Innovating Financial Services with eForm


Hear from FORCS CEO, Park Mi Kyung on the journey of developing FORCS paperless enterprise solutions and the roadmap to eForm innovation
Park Mi Kyung
CEO of FORCS
13:30 to 14:00

Reshaping Financial Services – Demo of FORCS eForm Solutions for the Financial Industry


Paperless Teller System, Tablet Onboarding System and Real-time eForm
Collin Koh
Channel Sales Manager of FORCS


Tiah Li Xiong


Presales Manager of FORCS
14:00 to 14:30

Journey of Financial Services Institutions Going Paperless in Korea


Case study of how major banks in Korea adopted digitalization. Trends and challenges of going paperless in the financial industry
Jang Doo Weon
Senior Advisor of Korea Digital Content Association
14:30 to 15:00

Tea Break and Networking


Network with FinTech experts and exchange ideas and experience in adopting innovative financial technology
15:00 to 15:20

Transforming into a Paperless Office


Advantages and challenges of transforming into a paperless working environment

Joe Chua


Manager of Business Development, Toppan Forms (S) Pte Ltd
15:20 to 15:40

Strategic Technological Solutions for Financial Institutions


The journey of digitalization from a technological solutions provider perspective

Cho Sung Mook


Manager of Public Division, LG CNS
15:40 to 16:00

Beyond Biometric Authentication with FIDO


Advantages of FIDO authentication over basic biometric deployments

Jason Burnett


Director of Strategic Alliances, Raonsecure
16:00 to 16:30

Questions & Answers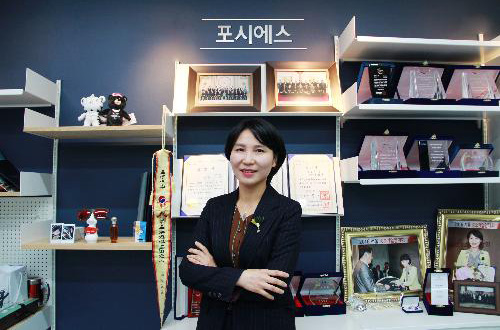 Keynote: Park Mi Kyung
Chief Executive Officer
FORCS
Mi Kyung is the co-founder of FORCS. She started as the Chief Technology Officer in 1995 and has been leading the R&D and Technical Support Divisions. Her responsibilities span management and development of FORCS enterprise solutions. In 2017, she was elected as the chairman of Korea Digital Content Association.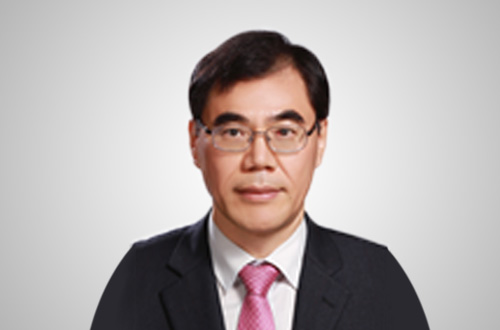 Speaker: Jang Doo Weon
Senior Advisor of Korea Digital Content Association
Doo Weon is currently working as a Senior Advisor at the Korea Digital Content Association. He initiated and led the project of implementing the Paperless Desk System and Document Information System that manage and control all eForms used in KEB Hana Bank. He will be sharing his experiences of digitalizing financial processes.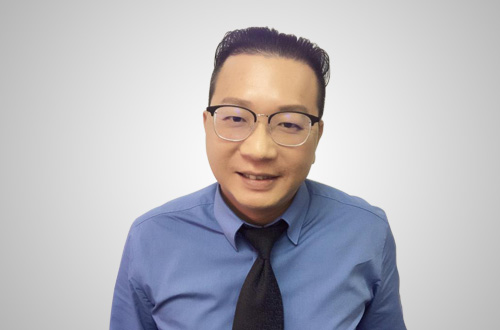 Speaker: Joe Chua
Manager of Business Development
Toppan Forms (S) Pte Ltd
Many financial institutions have explored with Toppan Forms on how to reduce the cost of postage and paper statements, and yet enhance a pleasant customer experience during the communication and transaction. Hear from Joe on how financial institutions are shifting from paper to digital and their strategies.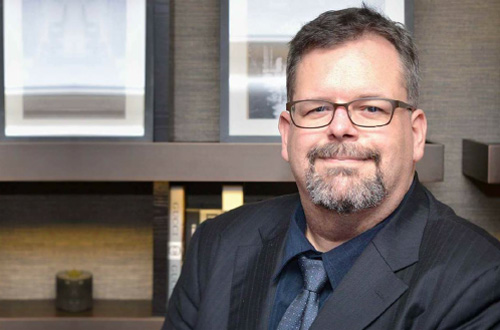 Speaker: Jason Burnett
Director of Strategic Alliances
Raonsecure
Jason is leading Raonsecure oversea business unit. Biometrics have been broadly adopted, but not many people are aware of the differences of the different biometric authentication solutions. Jason will share the advantages of FIDO authentication over basic biometric deployments and the future of authentication.
Exhibiting Partner
Innov8tif
Representing Microblink
Microblink is an R&D company with a mission to simplify data entry in mobile and web apps using camera input. They offer optical recognition and data extraction technology developed using deep learning. The products are offered as SDKs optimized for easy integration. Innov8tif is the trusted local partner of Microblink.
Over 120 professionals in the financial industry attended our FinTech conference last year. You won't want to miss the exciting topics we will be covering this year.