Customer Success Starts with Efficient Customer Onboarding
Most financial institutions have adopted a digital onboarding system, but it's often just an application with a frontend user-interface to gather customer data. The data are then consolidated into a static PDF form for KYC (Know Your Customer). Our customers tell us this process is slow and cumbersome. What differentiates our Customer Onboarding e-Form is that it streamlines and automates the entire onboarding process, providing a seamless experience for every user.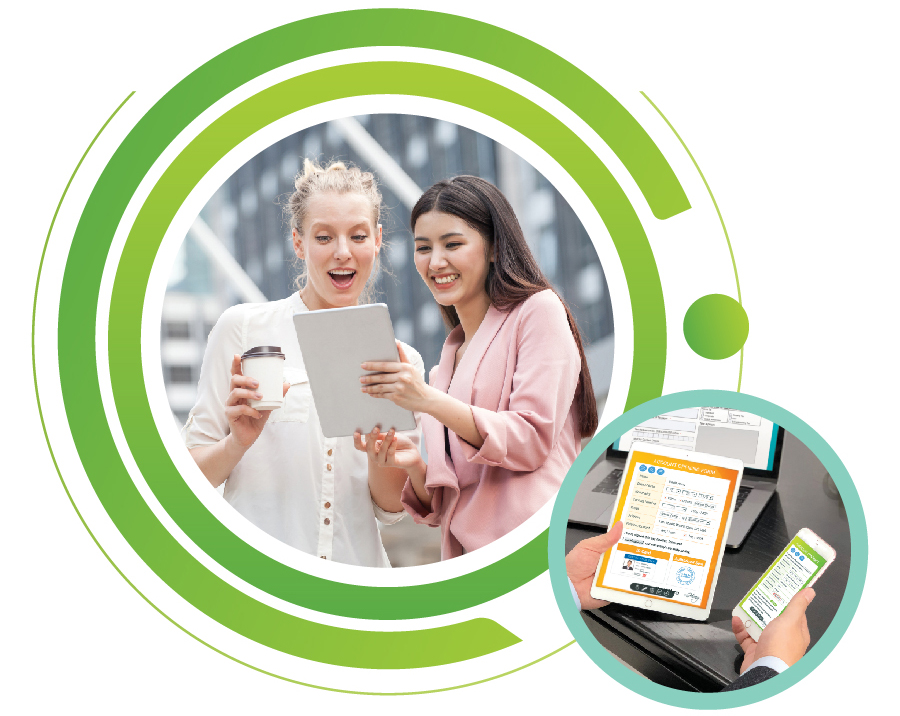 Quick & Smart Digital Onboarding Process
Make digital onboarding an enjoyable experience with our Customer Onboarding e-Form; a comprehensive e-Form solution that is quick, smart, and accessible anytime and anywhere. Collect customer information speedily with our dynamic e-Form and onboard customers faster and more efficiently.
e-Form that Loads Faster than any Other Form
It takes less than 3 seconds to load the Customer Onboarding e-Form in our proprietary format (OZ e-Form), 8 times faster than any form formats. The file size of our e-Form is remarkably smaller too. On top of that, our dynamic e-Form enables organizations to deal with just one single e-Form for the different types of onboarding processes.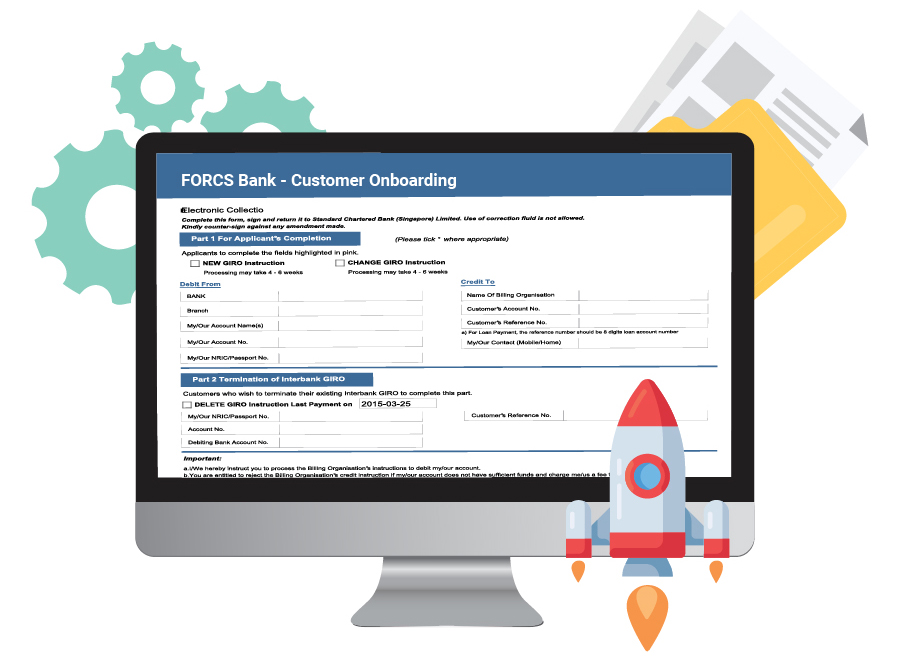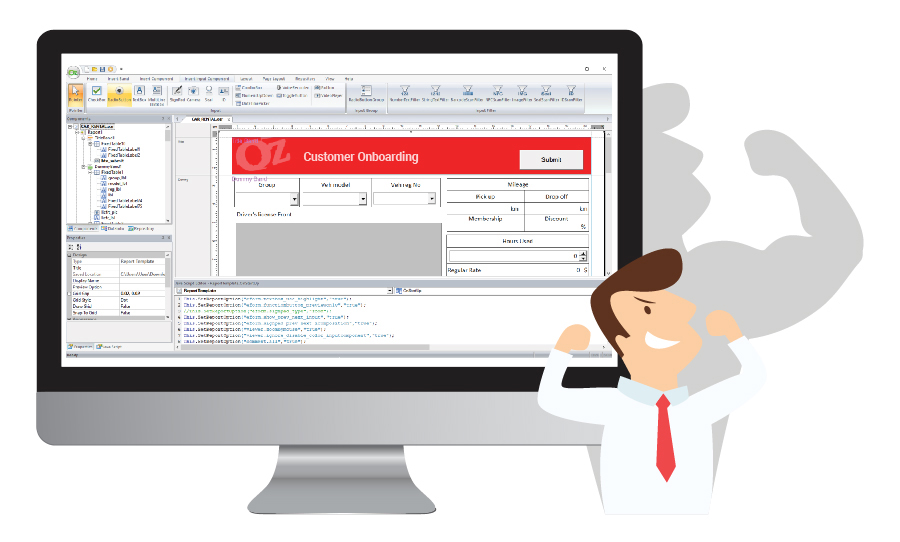 Modify Customer Onboarding e-Form with Ease
Any changes to the Customer Onboarding e-Form can be made instantly with our intuitive designer tool (OZ Designer). Updates will be saved immediately to the backend server and reflected across systems and devices. Anyone without coding skills would be able to make basic modifications like changing the "terms and conditions" with ease.
Watch the demo or a webinar of the Customer Onboarding e-Form to understand better how it works
See the Customer Onboarding e-Form in Action
Check out how our Customer Onboarding e-Form works differently from the existing Digital Onboarding System your organization has implemented!