Branch Transformation with e-Form
Despite the rise of digital banking, consumers are still visiting retail bank branches to carry out ordinary banking transactions such as opening or closing a bank account, applying for loans, or change of address. They are often greeted by a long queue due to the lengthy process of filling out paper forms personally, and the scanning of paper documents and transferring information into the system by the bank teller. This is where the Paperless Branch e-Form comes in, making the real difference in shortening the entire banking process by eliminating paper form-filling over the bank counter, bringing values to banks by enhancing the overall customer journey.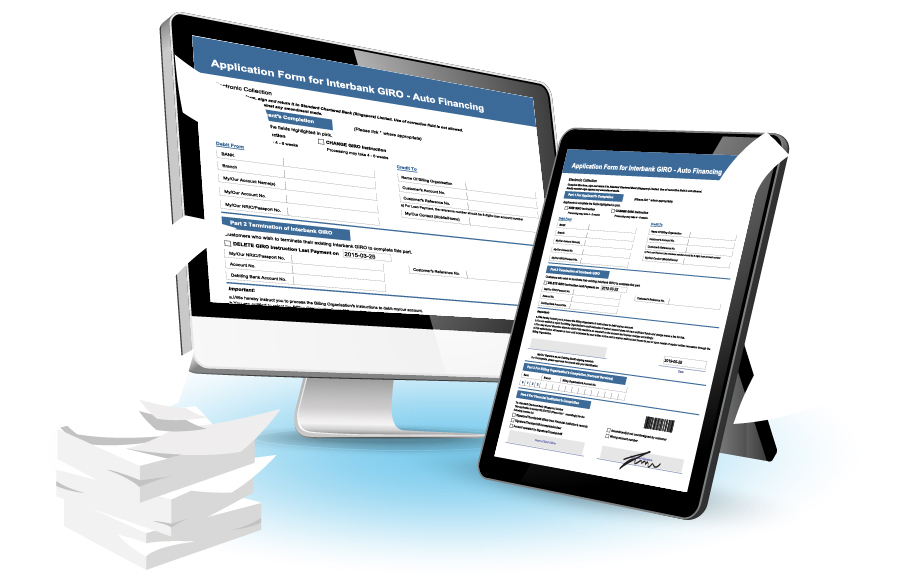 Say Goodbye to Paper Transactions
Form filling is one of the day-to-day activities in the banking business. The Paperless Branch e-Form mirrors e-Form from the Bank Teller's computer to a tablet for the customer; eliminating paper form filling. The paperless transaction speeds up the banking process as a whole.
Happier Employees, Happier Customers
Bank Tellers no longer have to rekey customer information from paper form into the system; speeding up banking transactions. They get more time to focus on interacting with the customers, enhancing overall customer service delivery.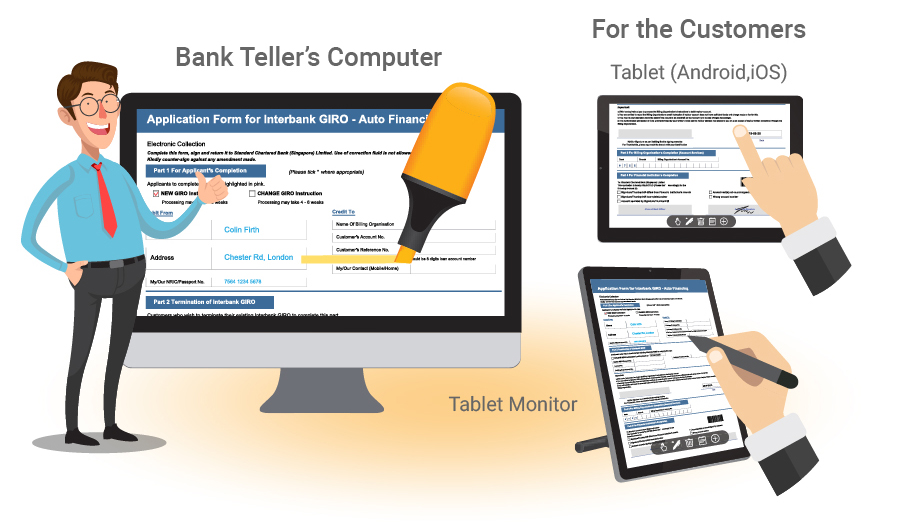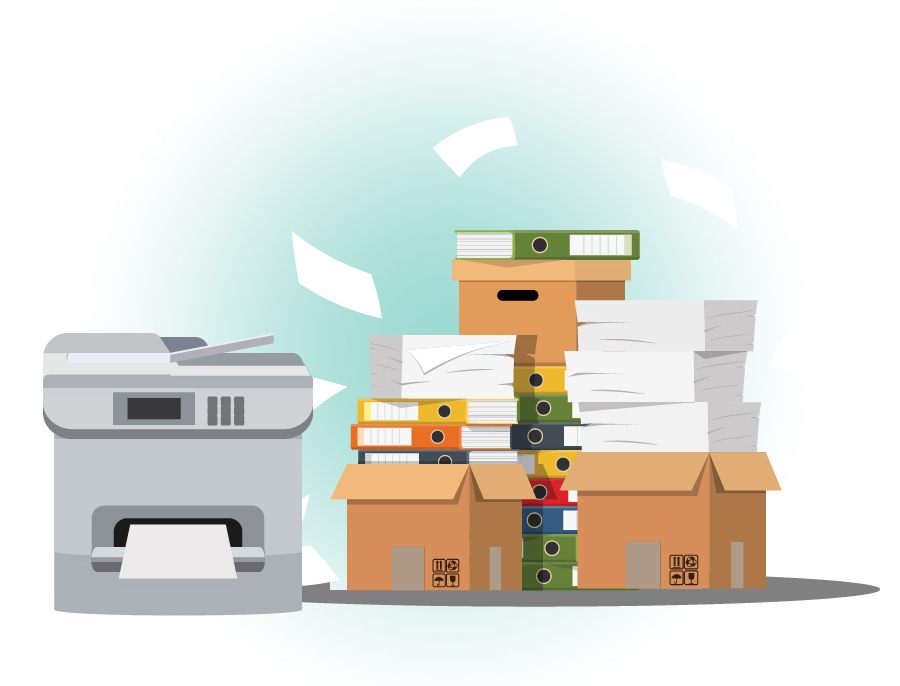 Save on the time spent on producing paper application form and the money spent on purchasing paper, printers, and peripherals. Eliminate the costs involved in renting storage space for the storing of paper application forms.
SPEED UP BANKING SERVICES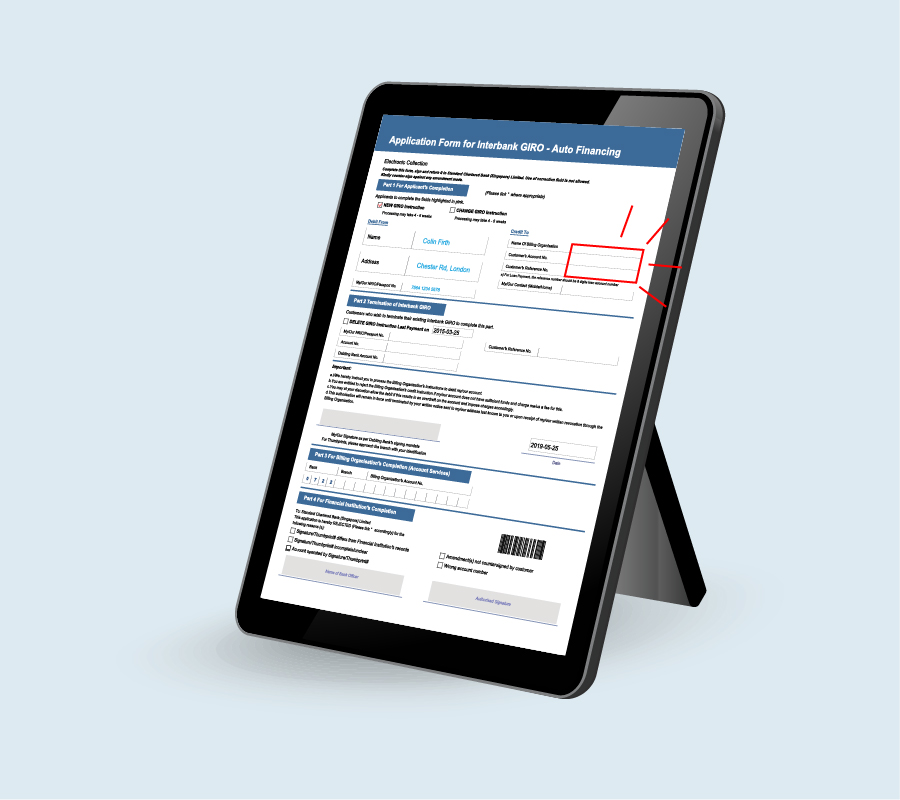 Real-time Input Data Synchronization
The information entered by the customer using the tablet monitor is synchronized with the Bank Teller's computer. The seamless form filling process enhances overall customer experience
Independent Control of the Same e-Form
While the customer is entering data into the e-Form, the Bank Teller gets to work on another page of the same e-Form concurrently.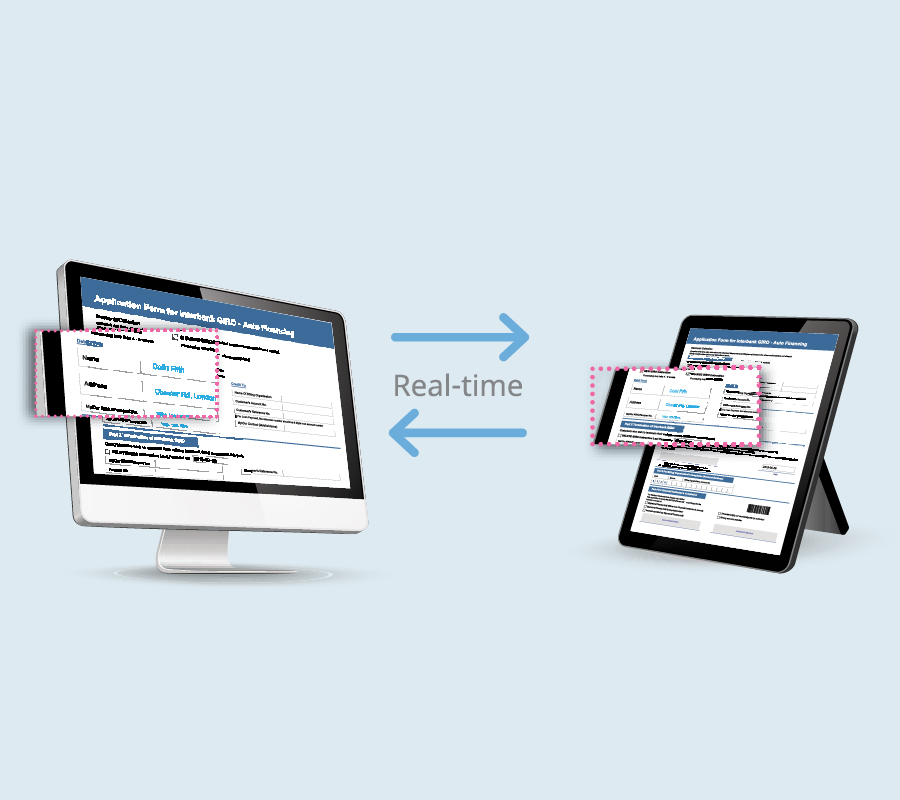 Pre-populate Data onto Multiple e-Forms
The same set of data keyed into the first e-Form (e.g., name and address) can be pre-populated onto the other e-Forms throughout the entire customer journey.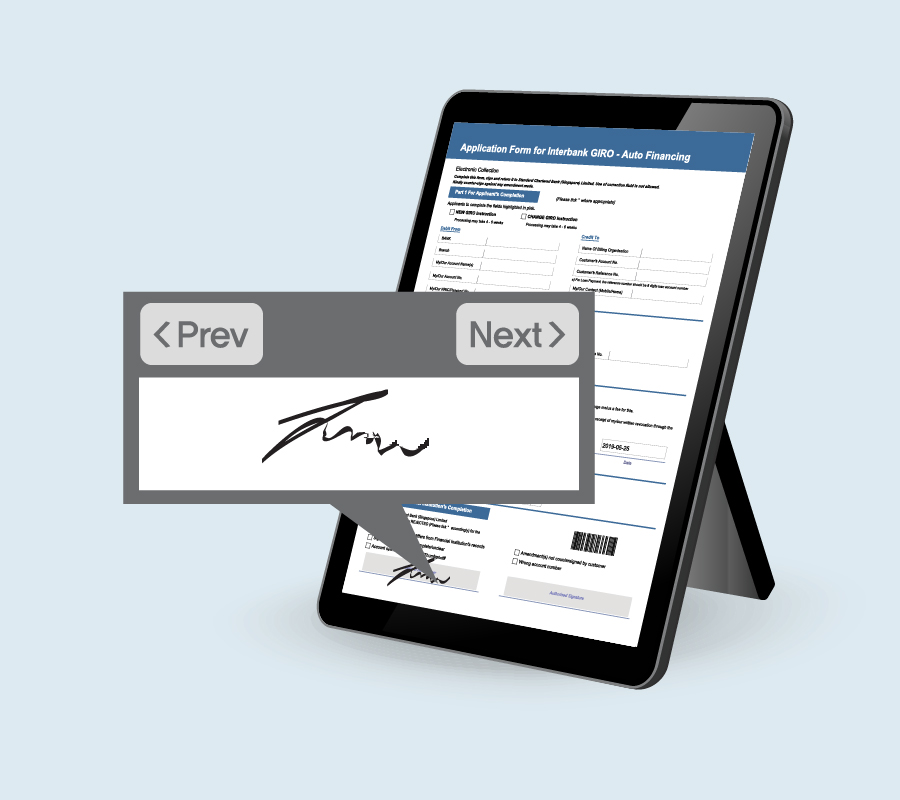 Guided Form Filling Process
A customized workflow can be created to guide the customer along the form filling process. E.g., Adding a "Next" button or highlighting the next field to be filled.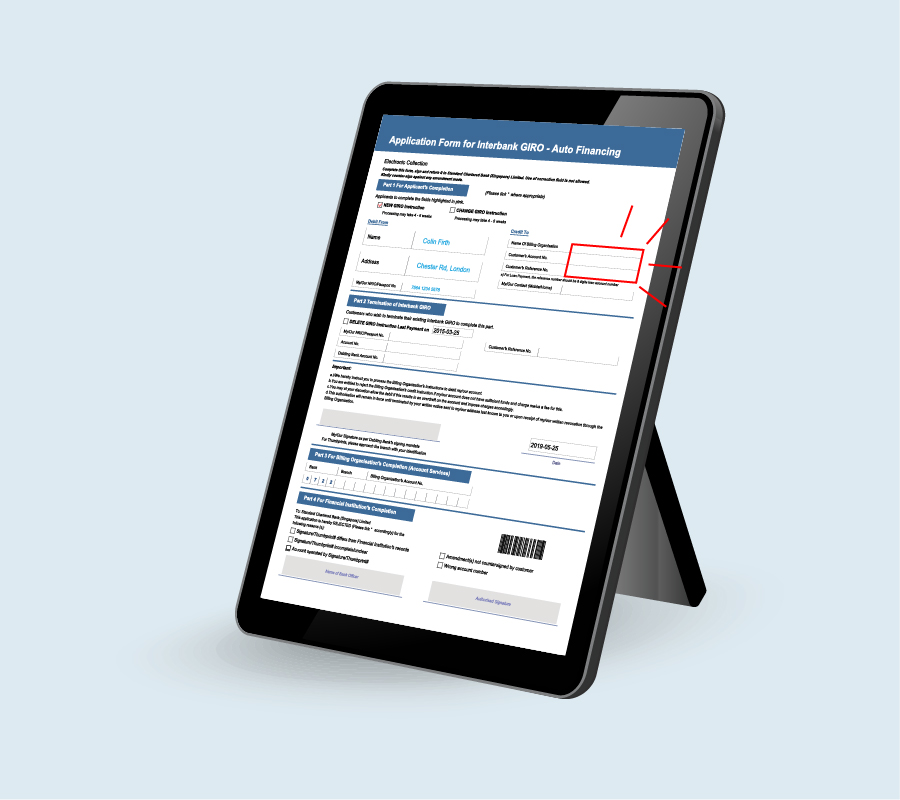 Validation Checks
Set the required input field with validation checks to avoid missing information or inaccurate data input.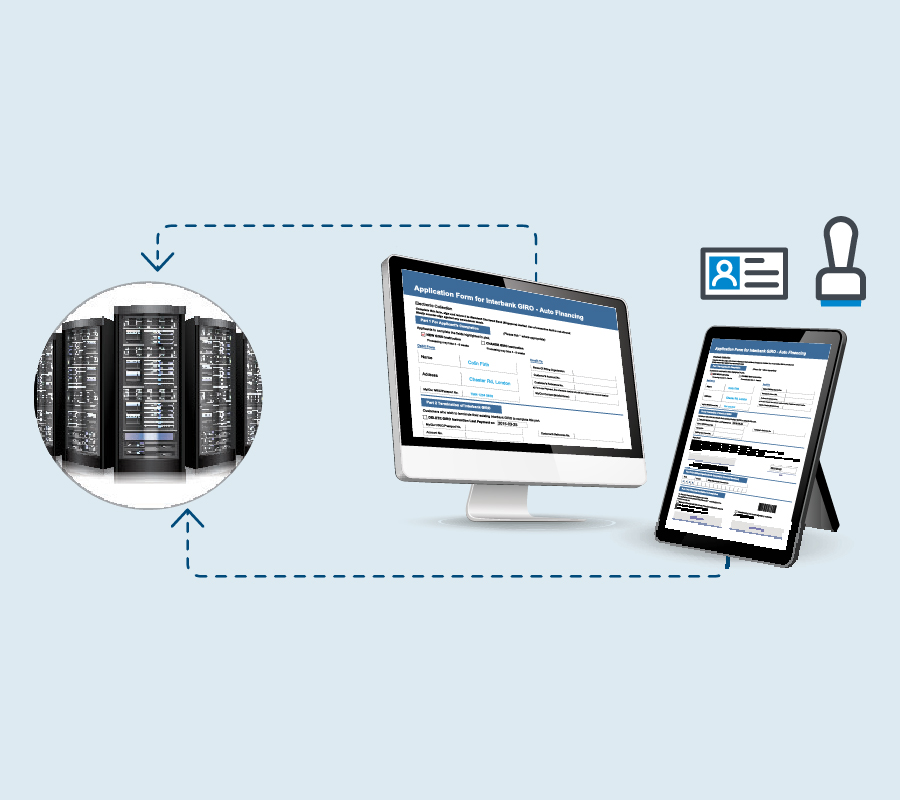 Integrate with Existing Systems
All input data communicates with the backend system and other devices such as ID card scanner, stamp scanner, document scanner, and more.
Download brochure, watch the webinar or check out the whitepaper to understand more about the Paperless Branch e-Form
Discover More about the Paperless Branch e-Form
Want to find out more about how major banks have achieved branch transformation with the Paperless Branch e-Form?