Fill out electronic forms using voice and Smart e-Form will process it as text input with Dialogue Flow. Voice-based form filling simplifies customer engagement and best of all, reduce the administrative burdens of employees effectively.
Dialogue Flow's powerful language parser applies sentiment analysis to interpret user input contexts, making the interaction between devices and humans seamless.
It's the best fit for business expansion. Dialogue Flow can be implemented in all forms across different business units as its application architecture is highly scalable.
Novice users with no coding skills can easily build and manage Dialogue Flow in Smart e-Form as it comes with a web user interface, which is intuitive and easy to use.
Fulfill Business Needs
Create engaging voice-based user interfaces powered by artificial intelligence to answer inquiries, make appointments, take orders with Smart e-Form's Dialogue Flow.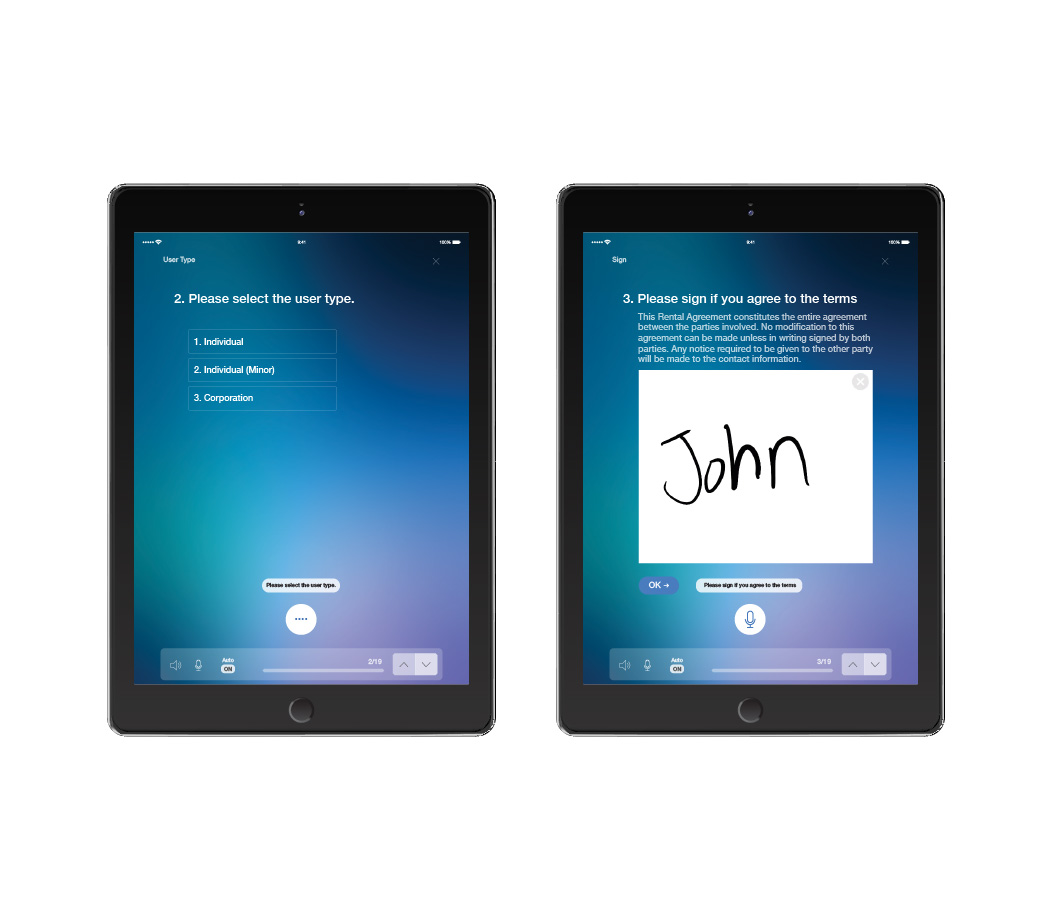 WYSIWYG Editor
The Dialogue Flow editor is a handy tool to control and manage the ecosystem. The web user interface makes it easy to create and manage agents, intents, flows, events, etc. from a central location.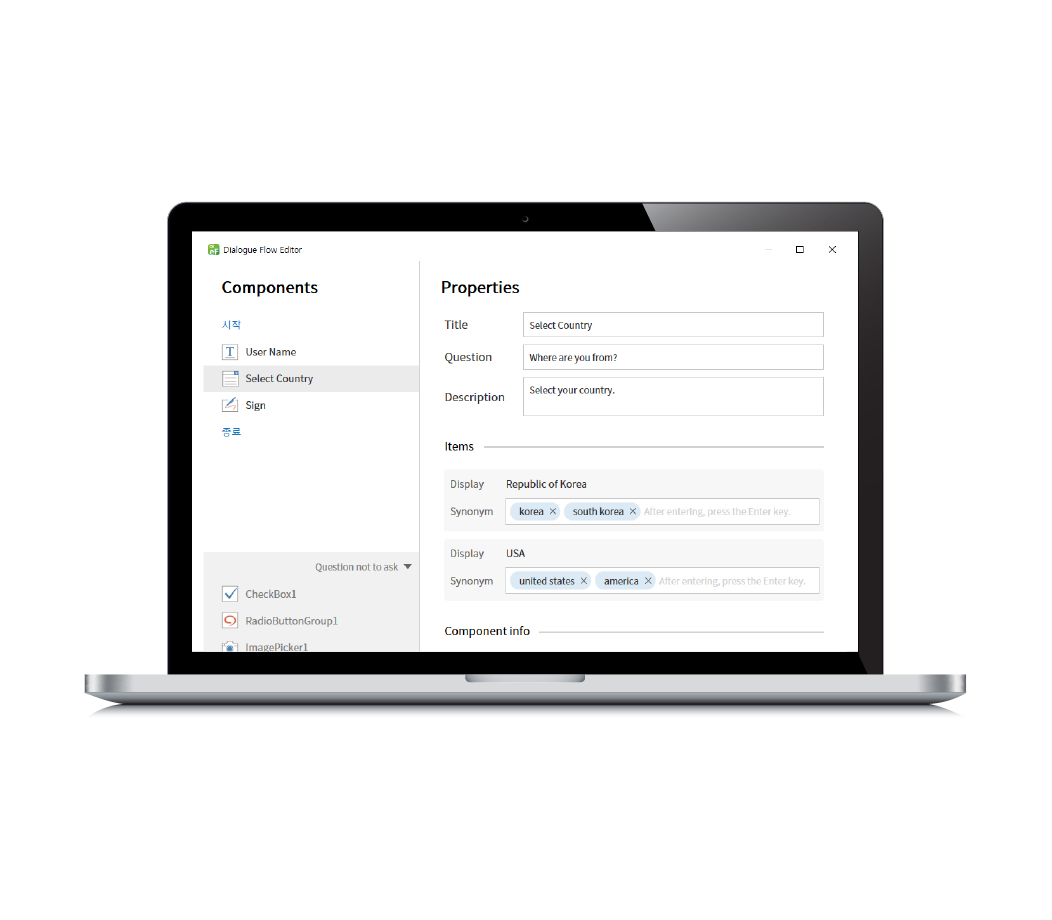 Multiple Input Types
Dialogue Flow supports multiple input and output types such as voice, text, signing, etc. Data will be filled automatically into Smart e-Form when filling out electronic forms using voice.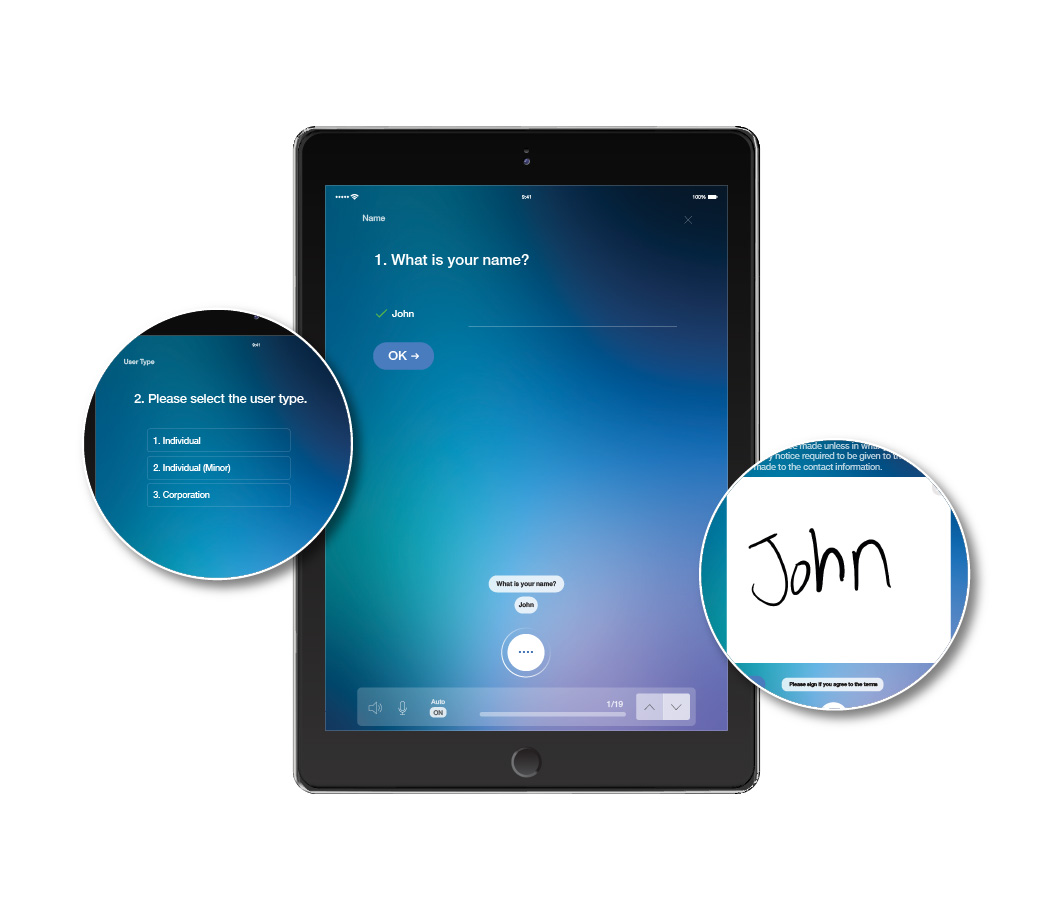 Enrich Customer Engagement with Dialogue Flow
Transform manual form filling experience into a vibrant and engaging one with Dialogue Flow, turn customer experience into your competitive edge.
Reshape
Form Filling
with Voice
Forms are an integral part of every business activity. Voice revolution is impacting how people interact with businesses with their smart devices. Check out these resources to learn more about our Dialogue Flow input.