Key Features of Paperless Branch eform
Forms Sharing Through Co-browsing
Share electronic form directly with customers in real time. The relationship manager gets to guide customers through the application process and ensure all essential data are collected at the same time.
Mirror the same e-Form between devices, instant display of the data input by both the relationship manager and customer.
While the customer is entering data into the eform, the relationship manager gets to work on another page concurrently.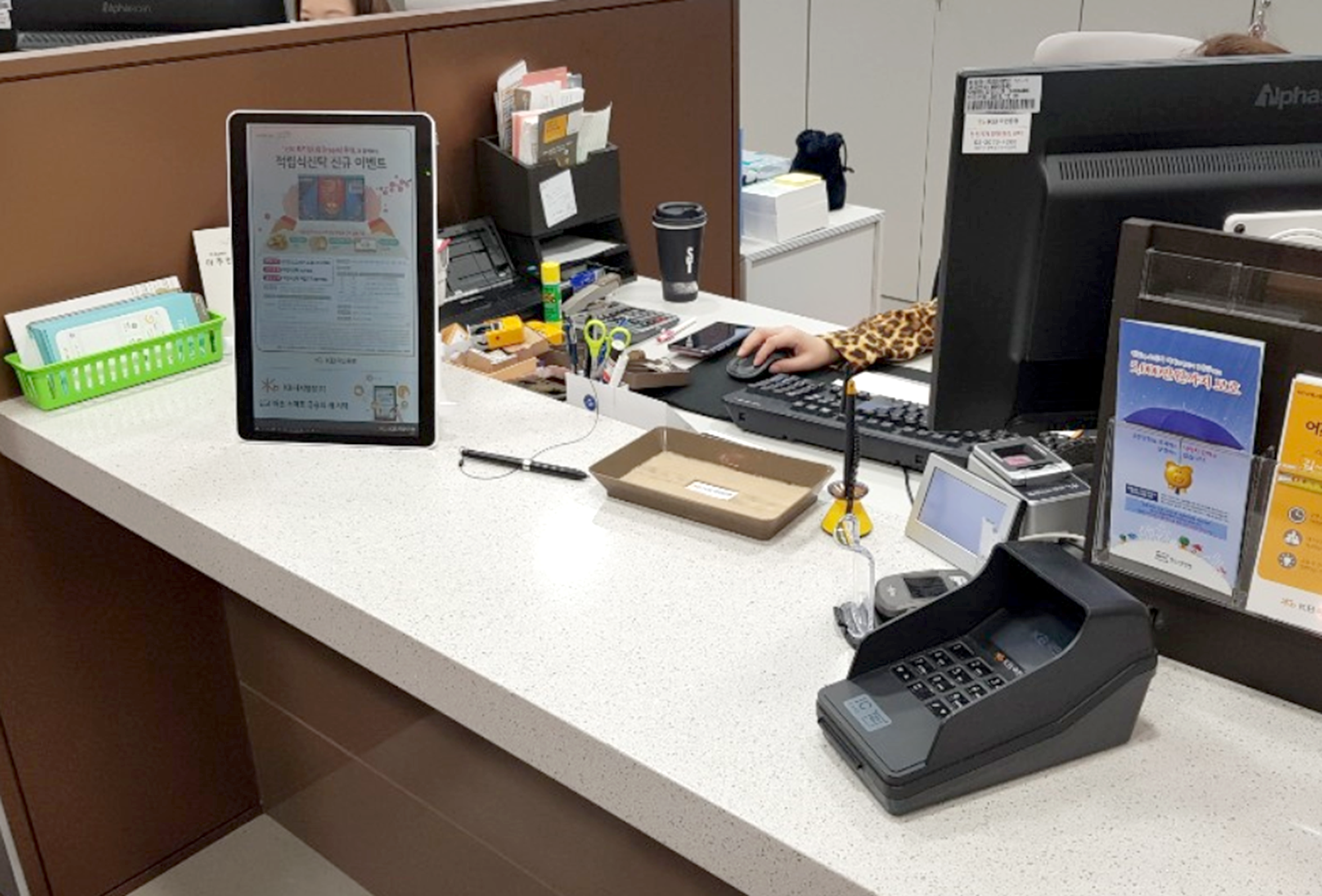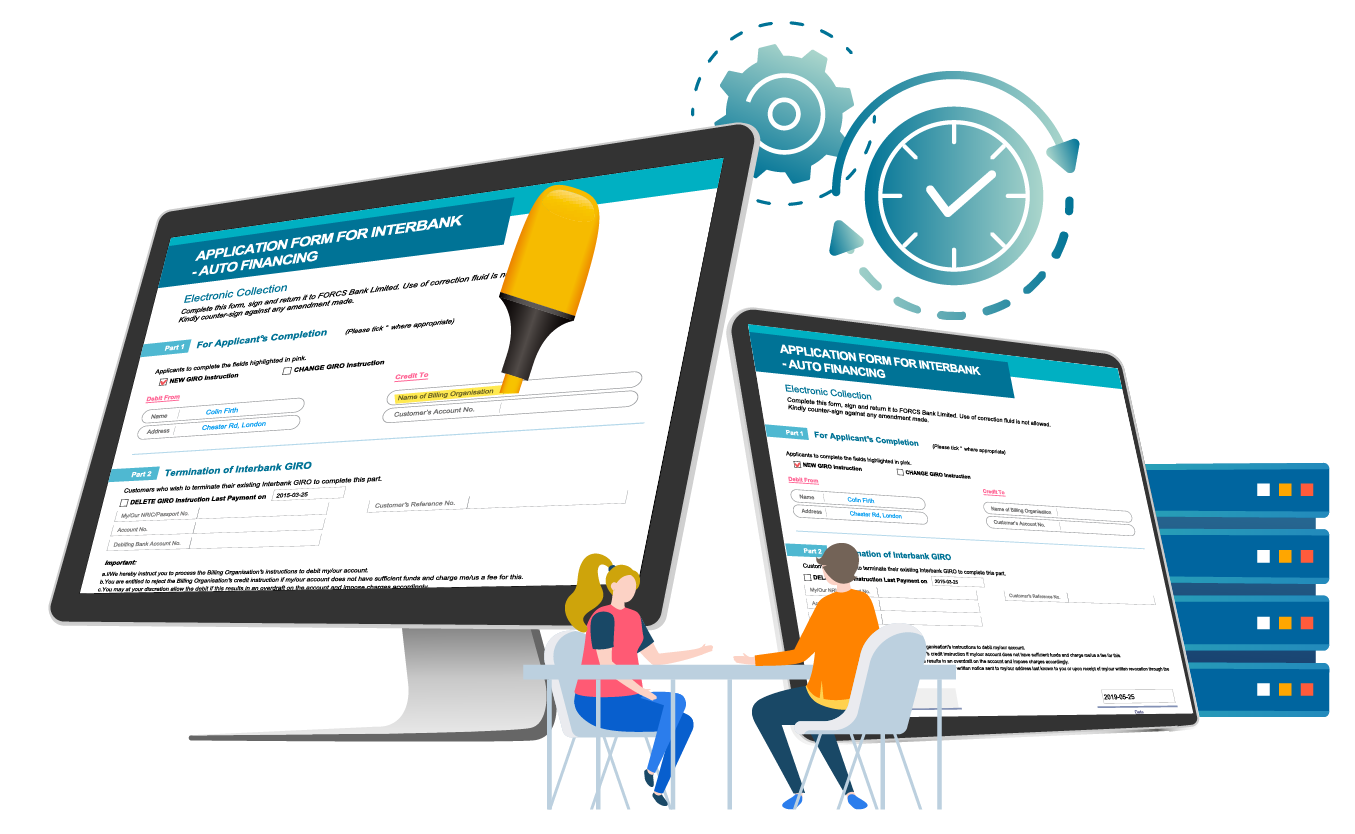 Merge Multiple Forms into One
Select and merge multiple forms into one single electronic form, saving time in filling out application forms. Formats of form will change dynamically based on user selection.
Pre-populate data filled earlier in the form to the remaining sections of the form.
Attached documents of different formats (PDF, image, etc.) with eform.
Guided Form-Filling Experience
Indicate fields that customers need to fill in with color marking. Besides, customers can choose to fill in form in guide-mode with a "Next" button found at the bottom of the form.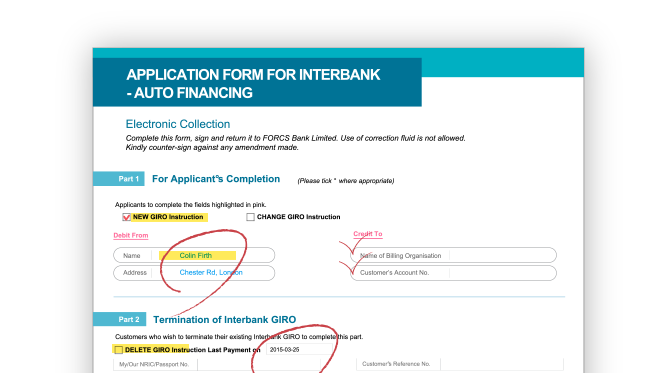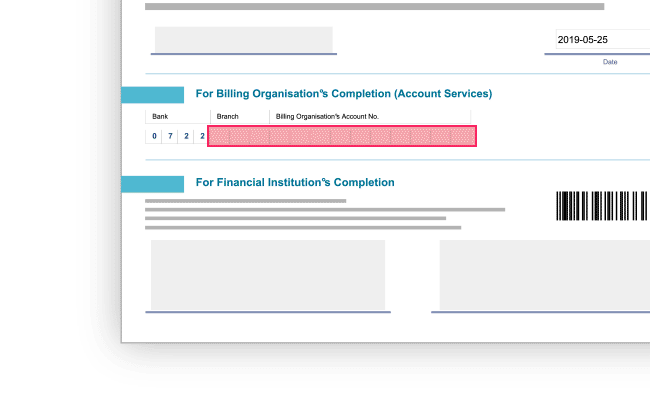 Disable Form Fields
Disable form fields that either the relationship manager or customer needs to fill by darkening it on either party's form display. Enabled formfields are highlighted in red to avoid any confusion.
Validation Rule
Validate form based on the business logic to prevent missing or bad data. It ensures all critical data are collected for successful processing.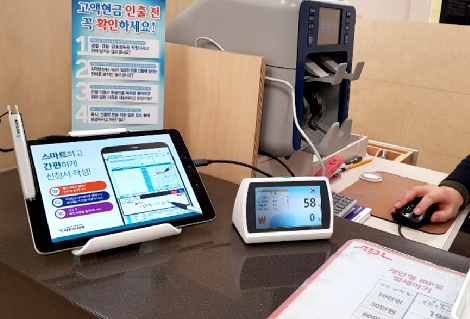 Discover How We Can Help Your Business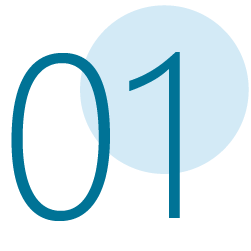 The Real Digitalization

Relationship managers and customers no longer have to deal with paper forms in bank branches. Digitize end-to-end processes, from meeting
customers to keeping the books.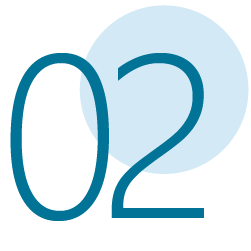 Do Business Faster

Effectively used across all types of customer-facing transactions from account opening to onboarding. Application time is reduced to just half the amount time they used to.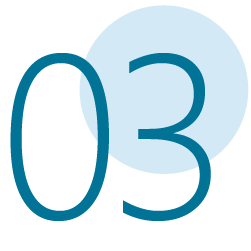 Improve Customer Experience

Accelerate form-filling by auto-populating customer data across multiple forms. It gives relationship managers more time to focus on customer engagement.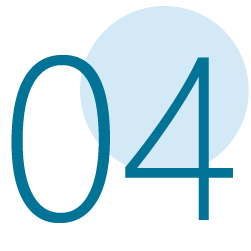 Upsell & Cross-Sell

Make it possible for employees to up-sell and cross-sell financial products. By combining multiple forms into just one form enables them to share the latest financial product.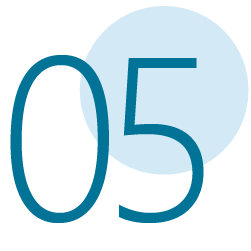 Faster Customer Journey

Re-engineer banking processes by taking advantage of the dynamic feature where form changes based on customer selection, making a difference to know-your-customer processing.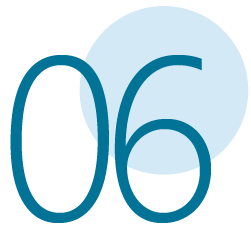 Happier Employees

Relationship managers no longer have to deal with the printing, transferring, and archiving of paper forms, this gives them more time to focus on other important tasks.
Get Branch Transformation Right
With over 25 years of experience, we have worked with world-renowned enterprises in getting their branch transformation right, check out these resources to discover more.