Top 5 Reasons Why You Should Switch to FORCS e-Form Solution
Are you still using paper form in your organization? It's time to switch to e-Form for the upcoming new year. Below are 5 reasons why you should switch to our enterprise eForm solution.
1. Dynamic e-Form Display Based on User Input/Selection
Manual filling of paper form is taking up too much time due to the time spent on writing and flipping through the entire paper document to find relevant sections. It's also a hassle to attach supporting paper documents to the paper form for submission. Our dynamic e-Form solution allows customers to select the relevant option on the e-Form and the questions will change dynamically. For example, if you were to visit a bank, different sets of questions will be presented to a new account application and current account holder. Customers will be able to select the relevant option and the set of questions will change accordingly on the same page.
2. Make Changes to eForm Design or Structure Easily
Form changes are inevitable as businesses are constantly streamlining processes to reduce unnecessary work procedures. The conventional way of making changes to an e-Form is submitting the request to the IT team or a third party technology vendor. Either way, a considerable amount of time and cost are incurred. *Our intuitive eForm designer allows anyone without IT knowledge to make changes to the e-Form in minutes. You can easily drag and drop input components such as e-Signature, Combo Box, Text Box, Check Box, Radio Button, Camera, Voice Recorder, Barcode Scanner and more onto the eForm with our eForm designer.
*Excludes e-Form with complicated business logics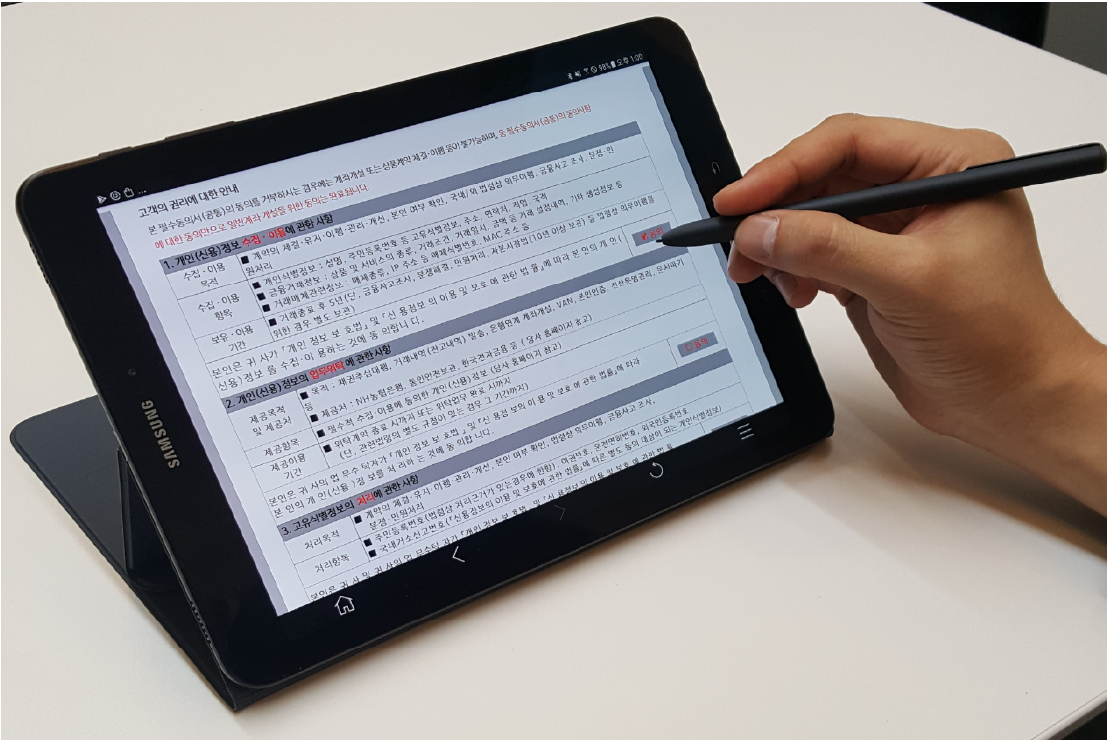 3. Light-weight e-Form Solution to Provide Best Performance
Our eForm adopts XML-based technology for best performance. XML produces remarkably smaller files that can be transferred faster than any other image or PDF-based solutions. One of our customers from a financial institution highlighted that they switch to our eForm solution as they experience high network latency due to high bandwidth traffic when using another e-Form provider. On average, a 9-page eForm loads within 2.7 seconds as compared to 21.6 seconds loaded in another file format. Enterprises are dealing with hundreds of thousands of e-Document and e-Form monthly, it's critical to ensure that the network is not congested for businesses to deliver services to customers conveniently.
4. Simple In-built Tools for Integration with Other Business Systems
Our eForm solution is easily integrable with other business systems like ERP/CRM and databases. Exported e-Form can be formatted in XML and it can be extracted for integration with existing systems used in your organization. Our enterprise e-Form solution is highly scalable, it is catered for the changing needs and demands of your business, including any future global operation expansion plans.
5. Viewable across devices and platforms
Our e-Form solution is viewable across platforms (Windows, IOS, Android) and devices (Desktop, Tablet, and Mobile Phone). As businesses are going mobile, the possibility of Sales Manager concluding a deal or signing a contract with a customer instantly increases with an e-Contract system. Information on the signed contracts are automatically updated to the database, in any case if there's no connection onsite, all information will be stored to the device and synced automatically once a connection is available. Switching to eForm speeds up the entire sales cycle and free employees from the keying information into the system manually.