Top 5 Reasons Why You Should Switch to FORCS e-Form Solution
Trying to recover from the COVID-19 pandemic, organizations found ways to work remotely and efficiently provide customers with a personalized experience. After switching to FORCS OZ e-Form, our customers tell us they measured an average increase of 40% efficiency by streamlining their front and back-end banking processes with FORCS Smart e-Form.
Here are five reasons why you should switch to our enterprise e-Form solution.
1. Smart e-Form Display Based on User Input and Form Selection
Manual filling of paper forms is time-consuming; writing and flipping through the paper document to find relevant sections takes up time. Attaching supporting paper documents slows the process down from document creation to submission for approval to storage. FORCS Smart e-Form enables a dynamic form filling: the form will change, based on user input, only displaying the relevant sections. Depending on the transaction and service provided, a customer needs to submit different information. For example, a new customer enters the branch to open an account; he will be presented with an e-Form only showing relevant form filling sections; the sections for existing account owners are not visible.
2. Easily Make Changes to e-Form Design or Structure
Form changes are inevitable as businesses are continually streamlining processes to reduce unnecessary work procedures. IT departments are tasked with updating the forms; this is usually a manual process, incurring time and costs. FORCS OZ e-Form has an intuitive designer application, allowing anyone without coding skills to create or make changes to the e-Form in minutes. FORCS e-Forms contain "master section templates," enabling an update of the master section once and reflect the change in all subsequent forms with the same section.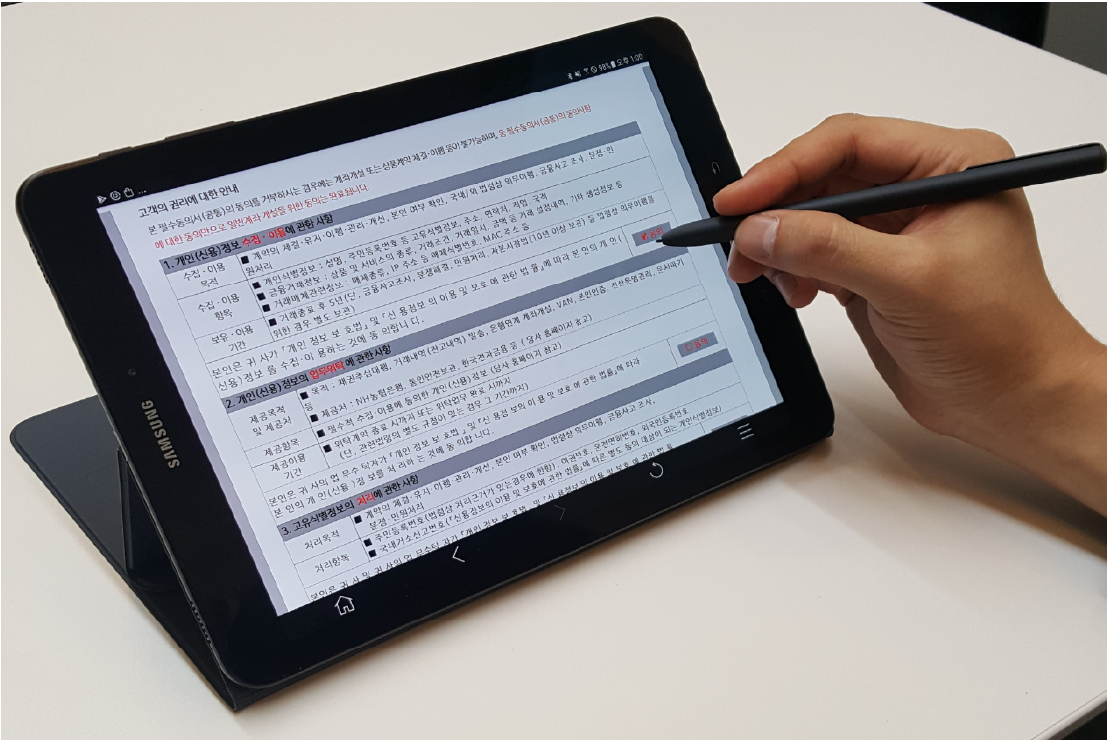 3. Lightweight e-Form Solution to Provide Best Performance
FORCS e-Form adopts XML-based technology for best performance. XML produces smaller files taking up less processing power and storage space compared with PDF files. A FORCS customer within the financial industry highlighted the benefit of switching to FORCS faster form binding and better form responses. On average, a 9-page FORCS OZ e-Form loads within 2.7 seconds, compared to 21.6 seconds in PDF file format. Store form data in XML and the output form in PDF/A. Keeping customers happy begins with providing them with the best and fastest service.
4. Open API for easy Integration with Other Business Systems
FORCS e-Form solution integrates with any business system and any database, cloud, or on-premise. Compared with other solutions on the market, FORCS offers a niche enterprise e-Form able to adapt depending on the customers' specific needs. The product's real strength is no limitations and no need to migrate existing infrastructure to move your organization to an entirely paperless environment. FORCS enterprise e-Form solution is scalable and seamlessly integrates within any business process.
5. Viewable across devices and platforms
FORCS e-Form solution is viewable across operating systems (Windows, IOS, Android) and devices. e-Forms are available offline and have the possibility to sync when data is enabled. Cross-platform and cross-device, but also encrypted data communication to avoid data breaches. Switching to e-Form guarantees better sales results. A banking customer measured an average of 36% increase in sales revenue not even after implementing FORCS OZ e-Form.