KB Easy Bank of KB Kookmin Bank
KB Kookmin Bank, a subsidiary of KB Kookmin Financial Group is headquartered in South Korea and was established in 2000 after the merger of old Kookmin Bank and Housing and Commercial Bank. KB Kookmin Bank offers a range of services including credit, insurance and financial services. As a private local bank, the bank is committed to be a lifetime financial partner for their customers.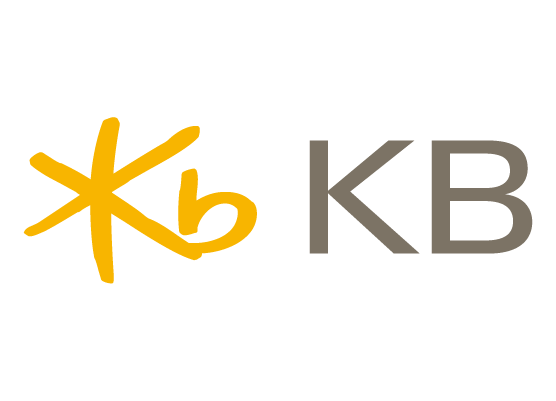 Challenges
KB Kookmin Bank was previously handling customer transactions through physical paper forms which is time consuming. Filling in the various types of forms is a hassle as Bank Tellers and Customers could not find the respective forms quickly and ended up confused. The company also has a backend system which is difficult to manage. As a result, there are potential risks to data leakage and in turn, making customers vulnerable to such exposure. KB Kookmin Bank intends to digitalize these services to a more productive and reliable system.
How We Helped
KB Kookmin Bank has consulted us and FORCS has implemented our Smart e-Form to their branch system, "KB Easy Bank". This replaces and improves the bank's current system. One of the few features we have added is palm vein bio information, where customers are able to use their hands and fingers when authenticating their identities. This can be done whenever they make financial transactions at bank branches or ATMs without having to utilize a passbook.
Another feature is implementing digital signatures to the different forms that customers are required to sign. Such information inputted are done in real-time through the tablets and mobile phones, making it very simple and easy to use.
Result
Completing Electronic Forms in Minutes
With the implementation of the new branch system, customers have the ease of keying in information into our Smart e-Forms within a matter of minutes. This eliminates paper-based processes, paving way for greater convenience and time reduction.
Ability to Sign Multiple Forms at Once
Customers can now safely sign on the tablets that automatically compiles all necessary forms together into one document. Additionally, whenever the customer needed to switch forms, our solution would format forms accordingly to what was selected. This reduces confusion as a result.
Better Workflow Efficiency, Better Customer Service
With the new electronic system and palm vein bio information, customers is able to transact at ease, minimising physical items like passbooks to bring. The bank staff thus have better work culture in their management, increasing workflow efficiency and quality customer service.
Increase in Customer Satisfaction
Upon implementing the new solution, KB Kookmin Bank has currently implemented to 8,000 desks. With an improvement in work productivity shown among bank staff, there is an increase in customer satisfaction.