Seamless Client Onboarding in Field Sales
Tablet Branch e-Form is a digital forms software package to boost your mobile POS for client onboarding in field sales. By switching over to our dynamic fillable digital forms, you can instantly input and output forms that are difficult to cover in the front-end web app.
For the Field Sales
Experience the eForm solution that dynamically responds to the KYC inputs of individual clients whose general data is stored in the onboarding app.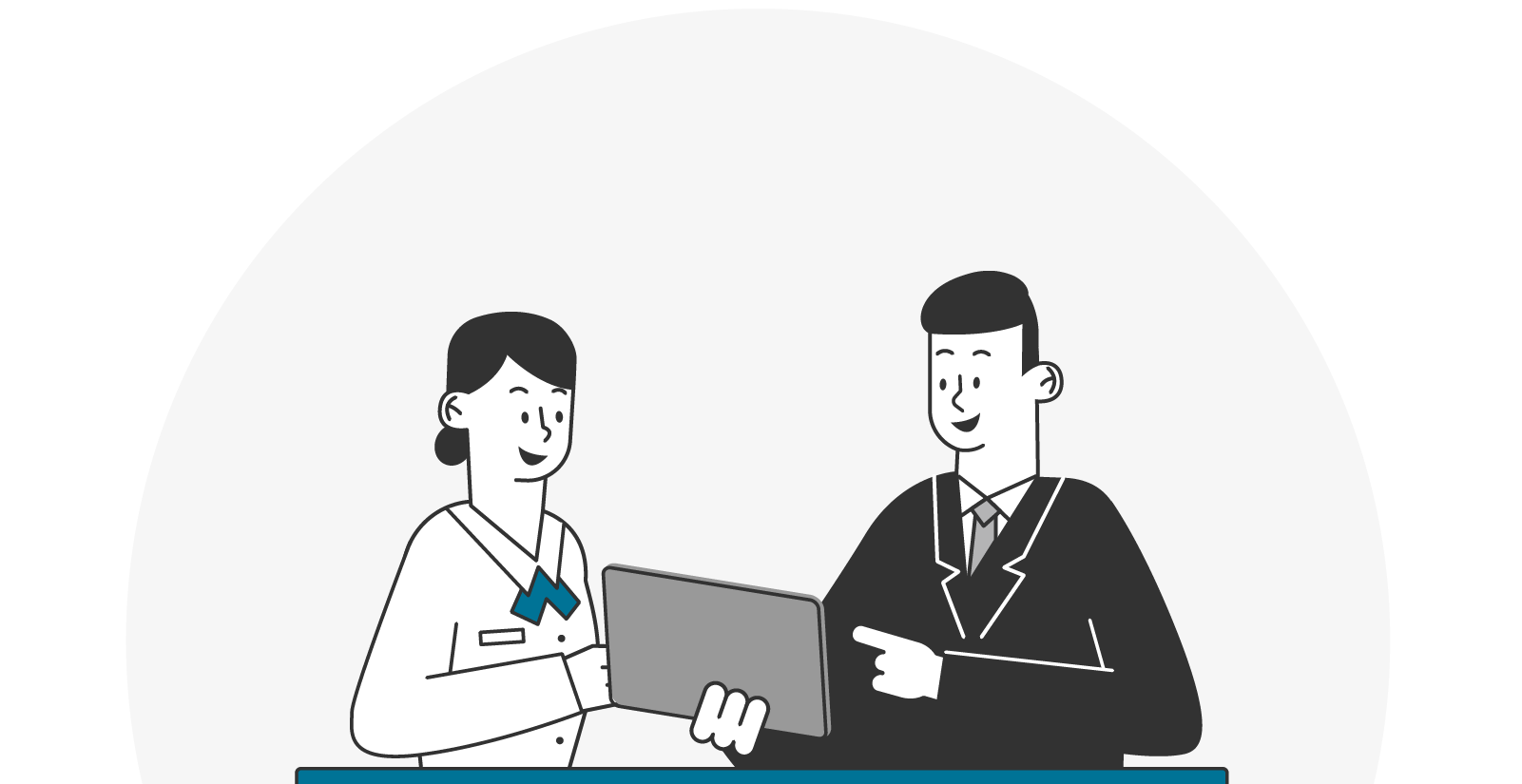 Dynamic fillable digital form

replacing PDF form
No need to develop all the different cases for static PDF forms
Encrypted in XML for best performance
Faster and easier KYC with the client on-site
No more worries when your mobile tablet goes offline
Key Requirements & Features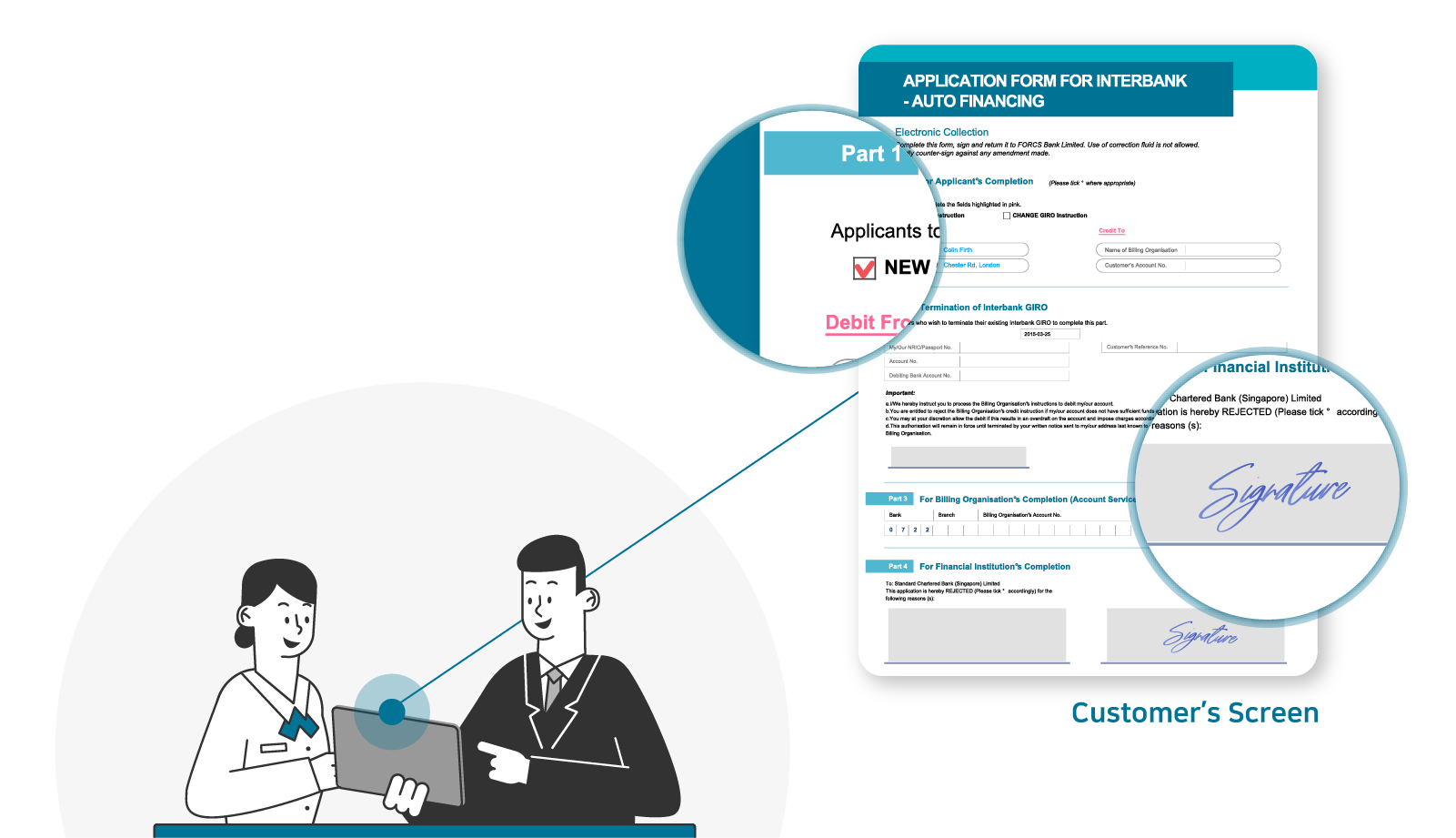 Faster Processing time
Fast binding to minimize server/network load and achieve high processing speed
Attach all required documents in a single eForm file to get quicker approval and simplify the process
Store the original file and manage the data in a dedicated system after internal approval
Auto-populating fields with back-end system integration
Smart Digital Form
Compatibility with any browser, any OS, any device
Offline form filling and temporary saving of forms
Multimedia input components: Camera, Voice Recorder
Dynamic features for different cases of client input
Validation of inputs and forms
Form merging for cross/up-sel
Batch update of each Master Section in multiple digital forms
Security
Digital signature integration for authentication
Encryption of digital form
Components of Tablet Branch e-Form
Design

Build Digital Form

Publish

Manage Digital Form System

Fill and Submit

Data Input