Tablet Branch 2.0 (Mobile ODS Advancement) for KEB Hana Bank
KEB Hana Bank is a financial institution based in Seoul, Korea, formed from the merger of Hana Bank and Korea Exchange Bank. The merger resulted in a bank with total assets of 299 trillion won, making it the leading commercial bank in South Korea. KEB Hana Bank has an extensive network of 134 foreign branches in 24 countries, primarily in Europe, the Middle East, the Americas, and the Asia-Pacific region. The bank offers customers various financial services worldwide and has established itself as a leading global financial institution.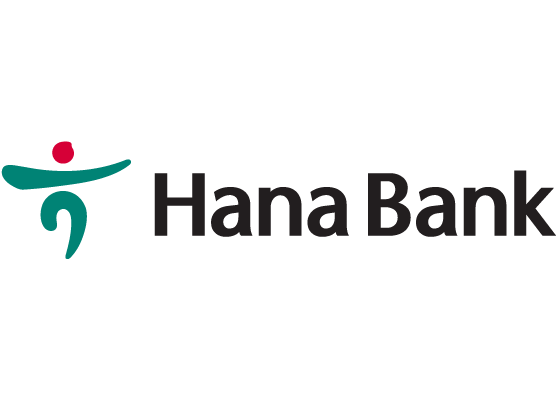 Challenges
KEB Hana Bank faced several challenges related to improving their ODS system and building the Tablet Branch 2.0 project, which aimed to enhance the bank's level of sophistication following the merger of Hana Bank and Korea Exchange Bank (KEB). KEB Hana Bank needed to develop an electronic form-based tablet branch environment that could provide the exact consultation and services as physical branches while sharing real-time information from various online and offline channels such as branches and internet banking. Additionally, there was a need to simplify business processes and provide convenient and secure financial services for customers, preventing missing or falsified documents such as identification cards and other forms.
How We Helped
We improved KEB Hana Bank's banking processes by implementing OZ e-Form, which digitized and streamlined their services. Our solution allowed customers to apply for new deposit accounts, electronic financial services, credit loans, credit cards, and collateral loans without using paper. In addition, integrating OZ e-Form into the core banking system has provided bank employees with powerful form features to process applications and update conditions during face-to-face meetings. To further improve the user experience, we have enhanced the user interface and added new features to increase processing speed, reduce signature omissions, and allow required documents and ID cards to be captured using tablet PC cameras.
Result
We made KEB Hana Bank's financial services more accessible through tablets, similar to those provided at physical bank branches. This approach simplified processes, attracted more customers, increased product subscriptions, and enhanced customer satisfaction. In addition, removing the requirement to maintain physical copies of documents like applications, ID cards, and other forms has led to streamlined work procedures and enhanced security.