eConsent System for KUIMS
Kyung Hee University Hospital at Gangdong (KUIMS) is a leading medical institution that manages the entire patient journey from hospitalization to post-care. With dedicated teams handling administrative procedures and clinical treatments, they offer comprehensive support to international patients. Their services include visa assistance, complaint resolution, scheduling management, and valuable travel information. The International Healthcare Clinic, equipped with 12 specialists, provides Smart Care Services that reduce waiting times and cater to VIP patients. KUIMS prioritizes patient convenience and satisfaction, delivering exceptional medical care at every step.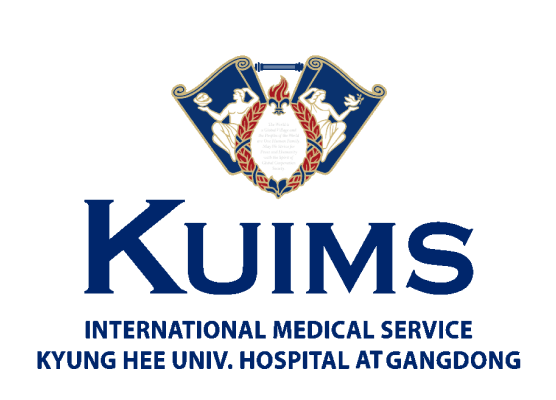 Challenges
KUIMS was facing numerous operational challenges. They had to deal with more than 300 types of consent forms, and each year, they processed about 140,000 forms(approx. 300,000 pages) which had to be scanned and stored. This process was prone to risks such as missing forms, incomplete information, loss, and misplacement, which could lead to legal issues. There were also difficulties in managing consent forms for outpatient services linked to ward patients as these forms were not scanned and stored. Verifying the completion and proper storage of these items posed significant challenges. Furthermore, the hospital recognized the need to enhance its nursing workflow within the wards to keep up with the growing demand for improved patient services and take advantage of advanced smart devices.
How We Helped
We assisted KUIMS by implementing electronic consent forms for nursing and medical records. To ensure efficiency, we developed and planned the phased implementation of electronic consent forms, starting with those used in nursing and medical records, followed by consent forms for laboratory tests and surgical procedures.
Result
KUIMS experienced remarkable improvements after adopting the OZ e-Form. We successfully implemented a smart working environment for nursing tasks and a bedside nursing system, resulting in increased efficiency of ward nursing operations and improved patient services. Our implementation of a mobile electronic consent form system addressed issues related to missing consent forms, incomplete or missing mandatory information, loss or misplacement, and the need for secure storage of consent forms. This system streamlined the consent management process from 14 to 4 steps. Additionally, we established the necessary technological infrastructure and created a conducive environment to expand mobile-related services within the hospital, capitalizing on the advancements and widespread use of smart devices.