How to Create Smart e-Form in Minutes
Tired of Dealing with Tons of Paperwork? Isn't It Just Troublesome to Rewrite the Same Information in Different Forms? Fret Not, Creating Forcs E-forms Is as Easy as 1 2 3!
Our e-Form is a leading product that converts paper form to electronic forms. Such forms include contracts, agreements, digital onboarding, customer onboarding and more. They can be accessed anywhere and anytime across devices such as mobile phones, tablets, and desktop. You are able to add in features such as voice recording, e-signature and barcode recognition.
Imagine you are a bank teller, and you wake up every day to face stacks of paper and to rummage through the documents and to find your customer's profile. How inefficient would that be to also have them filling in the same information for different forms? On top of that, there is extra administration to be done. You don't want that!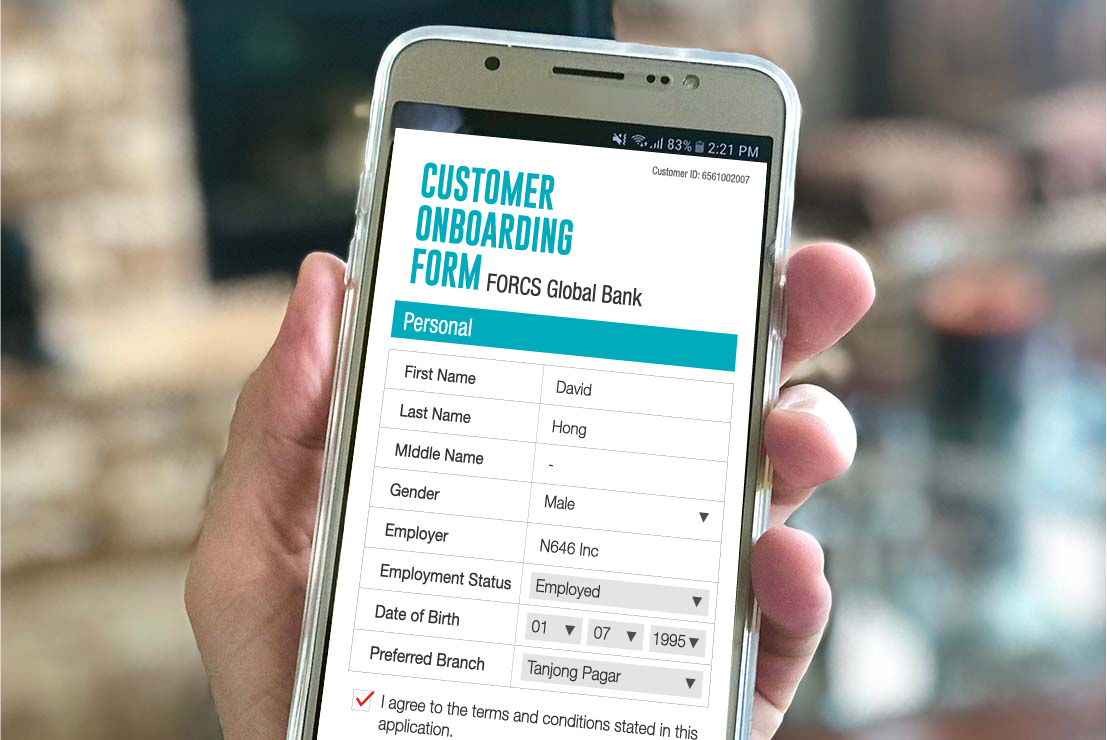 With that being said, here is an overall summary of the e-Form features,
FORCS OZ e-Form includes:
The OZ Designer which is a powerful tool in creating e-Form
The OZ Form Server to upload all e-Forms for publication and binding purposes
The OZ e-Form viewer that enables you to open up e-Forms and type in any value on any mobile devices in real time
Here are the Benefits of Smart e-Form
1. Elimination of paper forms
Our customers such as Banks, Insurance, Government are switching to electronic forms than paper ones. Having to deal with multiple forms is troublesome and tiring!
2. Ability to create e-Forms without programming knowledge
Whether your form is formatted in Word Document or PDF, the form can be imported easily with a click of a button into our OZ Designer application. From there, you are able to edit your form by adding features such as company logo, text boxes and e-Signature. Forms are created within minutes, saving you from the extra trouble from physical forms!
3. e-Form that loads faster than any other forms
Supporting both PDF and XML, our paperless technology reduces the file size of e-Documents that are smaller than any other formats. Hence, speeding up file transfer and freeing up server space.
4. Reduction in administration and manpower
With our e-Form, it is not only easy and convenient to access and create, but you are also able to have more time freed up for other tasks. There is an ease in the process of document workflow automation.
5. Speeding up overall processes
Using our e-Form brings more productivity and efficiency. With electronic forms now used compared to physical forms, it reduces manpower and saves time, significantly reducing human error. Filling up physical forms can be really tedious especially when your customer fills in incorrect details for different forms. Such a process confuses them. With FORCS e-Form, there is no hassle in this! All forms can be accessed and combined into one file.
Now you are clear about the creation of e-Forms, do you desire to go paperless and work in a paperless office? What are you waiting for? Feel free to do a trial with us! Click the link http://trial.forcs.com.sg/html5/! We look forward to meeting up with you to discuss about your business needs.