FORCS Welcomes New Partner In Europe – BBI International
For over a decade, BBI International has built a strong presence in Central and Western Europe, providing business intelligence consulting services. They have been focusing on the banking, insurance, automotive and telecommunication markets. Their expertise is in implementing integrated IT solutions for organizations in helping them speed up their business processes.
FORCS vice president, Mickey Park, said, "The IT infrastructure of the companies in the Eastern Europe countries is not as robust as the ones in Western Europe. Increasingly number of organizations are turning to digital transformation to catch the digital trends. SMEs to MNCs worldwide are seeing the importance of converting paper forms into electronic ones. We are confident that the Western Europe region is a new market where we can penetrate our e-form technology into together with BBI international. "
FORCS has 2 partners in the European region currently and look forward to recruiting more partners in helping us to promote our enterprise e-Form and reporting solutions.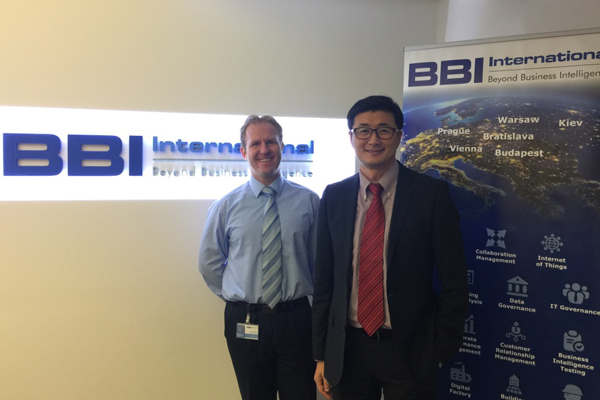 Marian Magna, President of BBI International (Left), Mickey Park, Vice President of FORCS (Right)