New Partnership Agreement Signed with IT Zone – Mongolia
FORCS and IT Zone Signs Partnership to Reach Out for New Business in Mongolia!
IT Zone, established in 1997, is the largest IT Company in Mongolia providing ICT solutions and services; currently, has a market share of over 30% in the domestic market.
Uprising trends of digital banking services can be seen in the financial sector in Mongolia. Non-face-to-face banking services are getting popular, banks and financial institutions are exploring into digital forms and reporting solutions. Some of the major banking customers of IT Zone are actively looking into developing a digital banking POC; enabling their customers to access banking services 24/7 with just a mobile device.
IT Zone has entered into a strategic alliance in 2016 with Mongolia's telecommunication company, Unitel. And they are actively pushing digital form and reporting solutions to businesses across industries in Mongolia.
Mickey Park, Vice President of Global Sales, FORCS, said, "We have created a 'Global Partner Program' to enable our oversea partners in selling our products to their customers. Alongside, we have been providing direct sales and technical support to our local partners. The dedicated sales and engineers of IT Zone will be able to learn the ropes in no time and provide support to their customer. We can see that banks and insurance companies in Mongolia are showing great interest in digital forms and reporting. The Mongolian market is highly promising and agile, we believe this partnership with IT Zone will help us in reaching out to more banks and financial institutions in Mongolia."
With more than 25 local partners in regional offices, Singapore and Japan, FORCS is actively expanding our brand and digital form and reporting solutions in the Asia-Pacific region!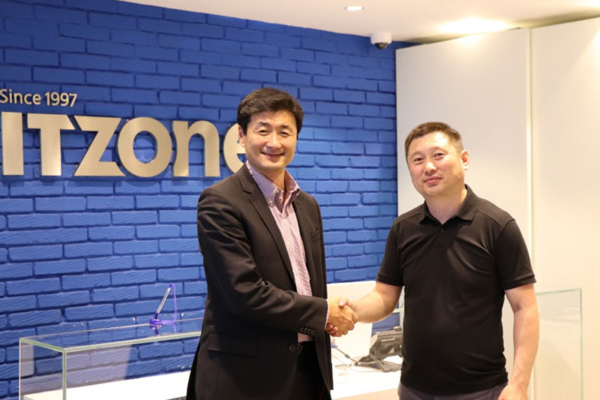 Mickey Park, Vice President of Global Sales, FORCS (Left) & Naranbaatar Urtnasan, President of IT Zone (Right)