On-Premise eSignature Platform for Enterprises
Multi-tenant software platform designed for enterprises that process large contracts, consents, and applications.Best suited for any business to streamline document management processes and ensure security and compliance.COTS (Commercial Off-The-Shelf) solution that can be installed shortly, theoretically within one day.Ideal for enterprises to build in-house systems due to the immense amount of documentation.Repackage as an on-premise version of the proven eSignature platform—eformsign SaaS with thousands of users worldwide
eformsign On-Premise Key Features Off-the-shelf software
Web application deployment
Standalone NoSQL database
Configurable options for integration: AD authentication, email, SMS
Web-based service on desktop and mobile (no installation required on the client)
Dedicated support for mobile apps (iOS, Android): App notification, offline form
Configurable look and feel for your company's UI
Brand CI & Logo
Notification template: email, SMS
Dashboard
Custom T&C, audit trail certificate, fonts on a document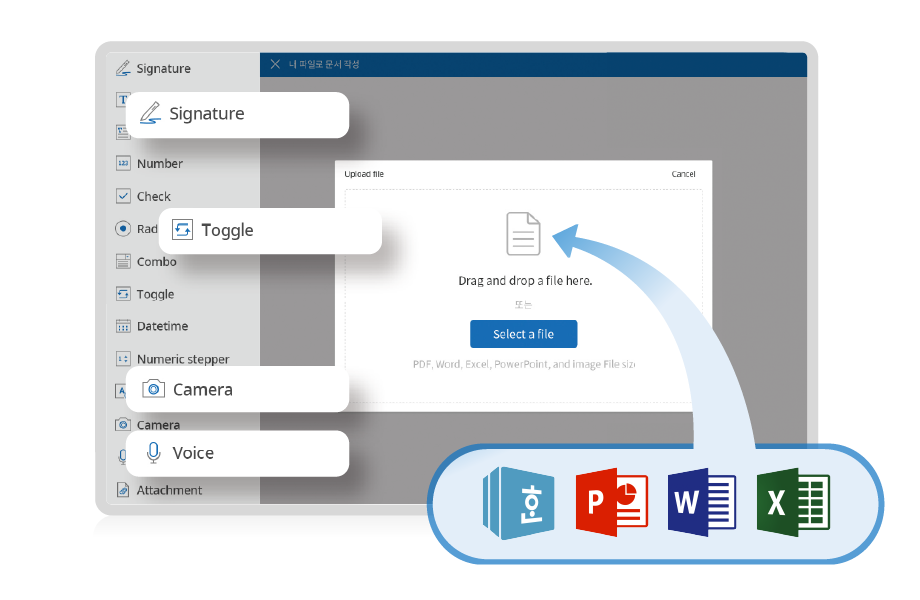 Easy to Use
Creation of digital forms from existing forms
Easily create digital forms by uploading contracts, agreements, and applications
Transform MS Office files into digital forms within minutes by installing our Form Builder
Variety of fields to use
Easily create complex forms by adding various fields, including camera, voice, signature, company seal, and text
Anytime, Anywhere
Fully compatible with any browser, any OS, any device
Supports various devices such as PCs, smartphones, and tablets
Experience user-friendly websites with our responsive web design
HTML5 support for viewing on all browsers
Provides apps optimized for mobile devices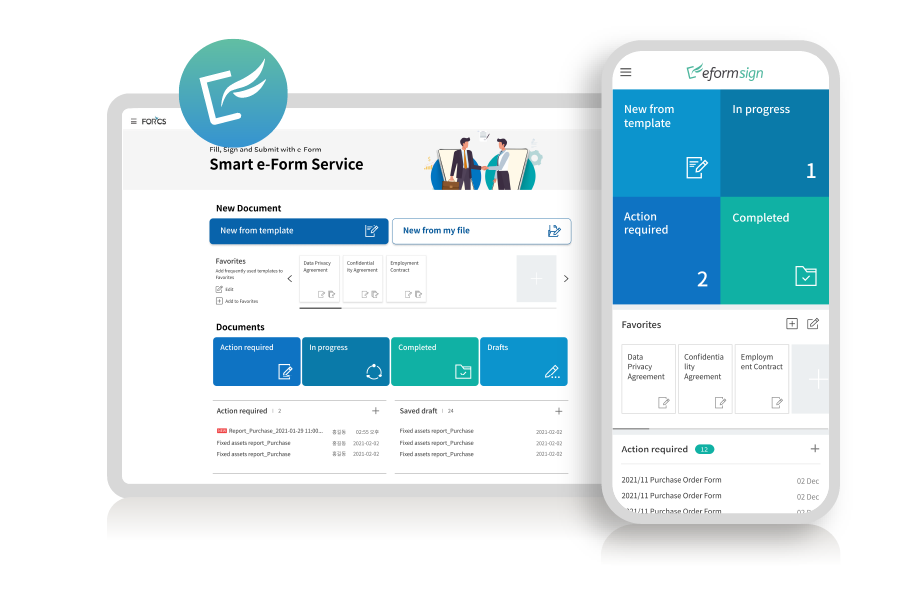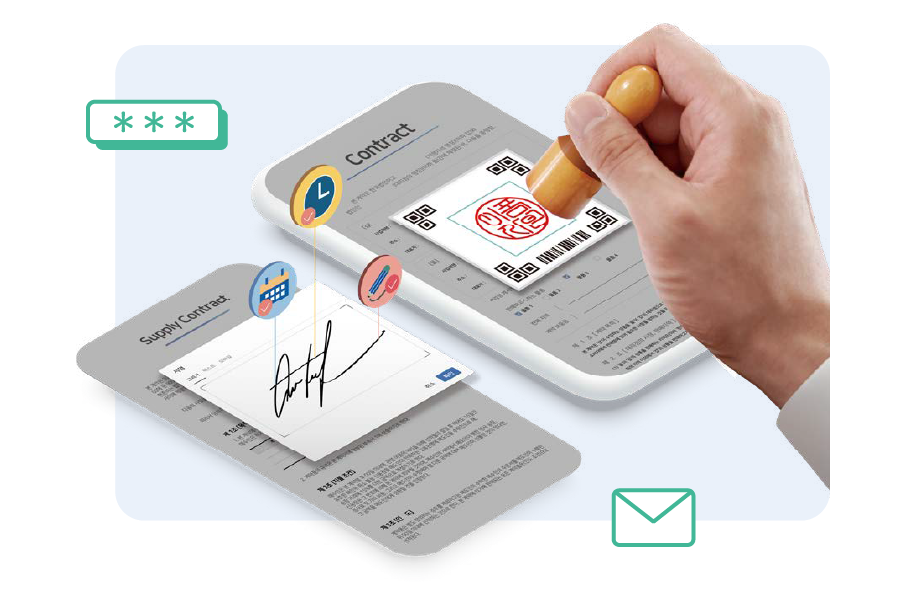 Trusted & Secure Digital Contract
Trustworthy e-signature
Safely stores information such as signature, date, time, and stroke count in 3 seconds
Two-step recipient verification via email verification and document password
Legitimate and reliable e-seal
Scan and use life-sized company seals to ensure the authenticity and integrity of e-seals
Manage company seal permissions and view history by each group and member
Customizable Workflow
Flexible workflow for each document
Set workflows for various uses, such as internal approvals, contracts, agreements, and applications
Set required and optional fields for each recipient in the workflow
Notifications for document requests
Provides email, SMS, and App push notifications
Customize notification templates for your business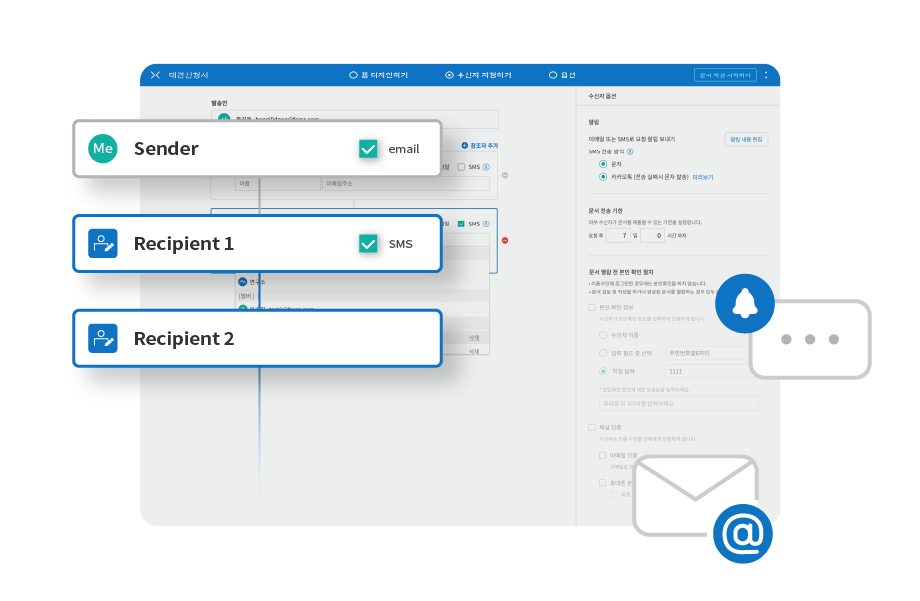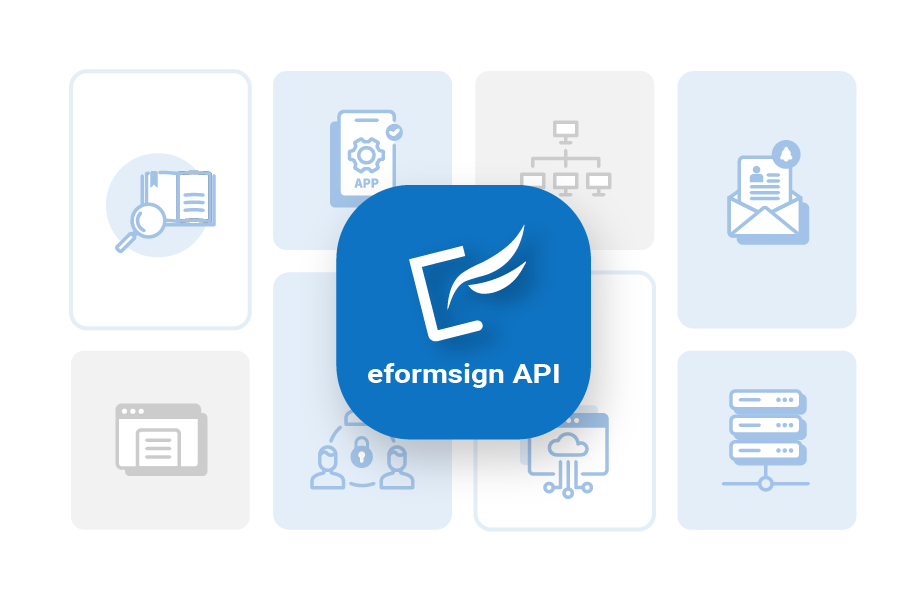 Open API
API integration with legacy and external systems
Use the digital form service from your existing systems, such as HR, ERP, etc.
Seamless authentication on SSO, LDAP, AD, oAuth2
Save documents and data in your system
Support for custom integration: TSA, digital signature, account synchronization, etc.
Utilization of various APIs
Unified workspace: Use eformsign within groupware.
Server integration: Store documents in your company's servers.

DB utilization: Automatically enter recipient info

in documents via SMS using your customer DB.
Send Up to 1,000 Documents at Once
As simple as using Excel
Create and send up to 1,000 documents at once
Cost and time savings with bulk send
Send documents in bulk at once and check their status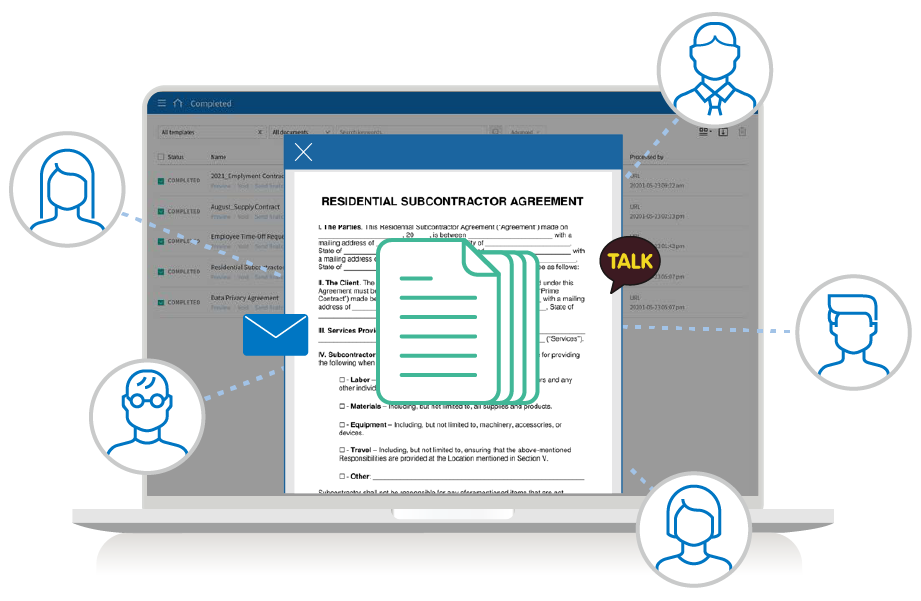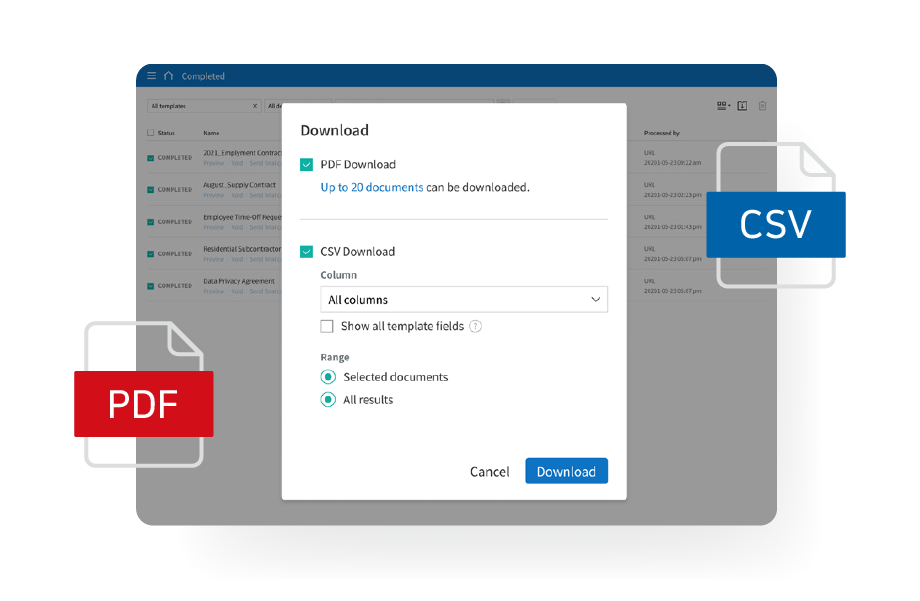 Download and Utilize Data
Search and download documents
Store documents in PDF/A, an internationally approved format
Store documents on cloud storage services such as Google Drive, Dropbox, and Box
Extraction of input data in the CSV format
Extract data entered when filling out documents and use them for various tasks
Prevent Forgery and Alteration
Audit trail certificate
Verify the authenticity of documents and check their history in detail
Timestamp
Proves that a document has not been altered by recording when it was filled in (RFC-3161 compliant)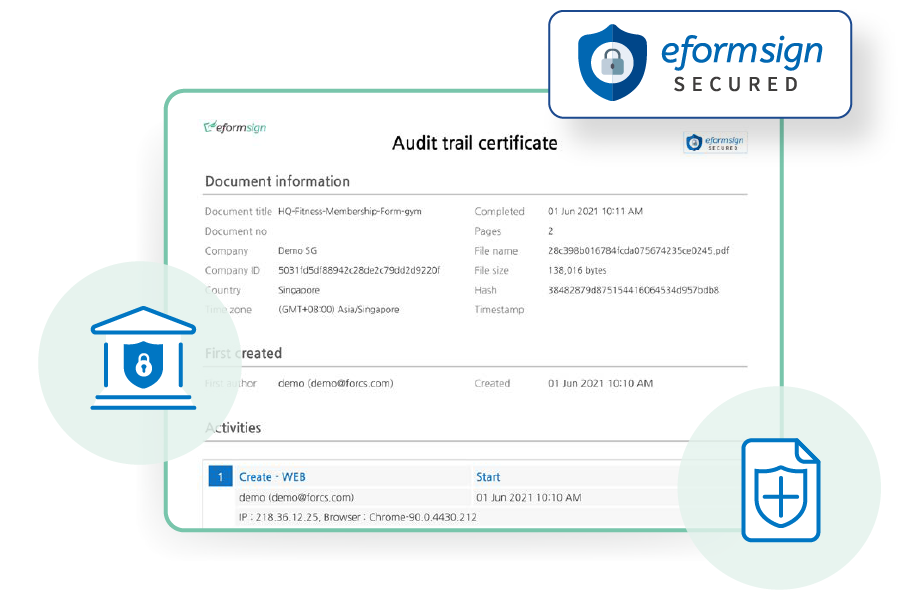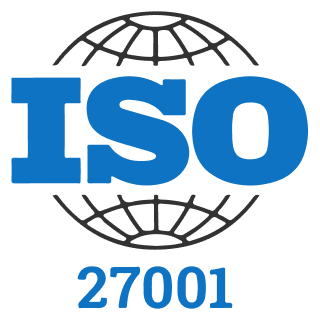 ISO/IEC 27001:2013 Certified
Assures that eformsign meets the highest level of requirements in information security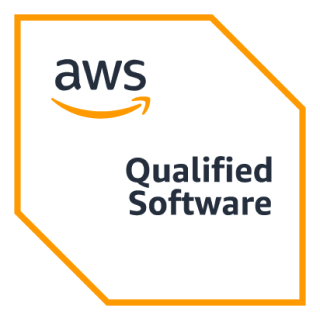 AWS Qualified Software
Achieved the coveted AWS Technology Partner status and completed the AWS FTR program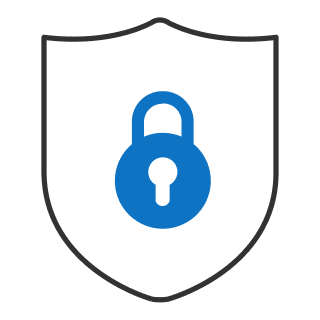 Safe Data Transfer With TLS
Implemented TLS (Transport Layer Security) cryptographic protocol to prevent any data modification or loss