Projected Business Savings by Going Paperless
According to Forbes, 70% of the organizations already had some form of digital transformation in place or in the midst of working towards being one. One of Forbes' contributors mentioned that "COVID-19 is a before-and-after moment in the history of the economy and the digital transformation". It has pushed some organizations that are previously not keen or not used to applying digital tools to conduct their daily work processes to now implementing them.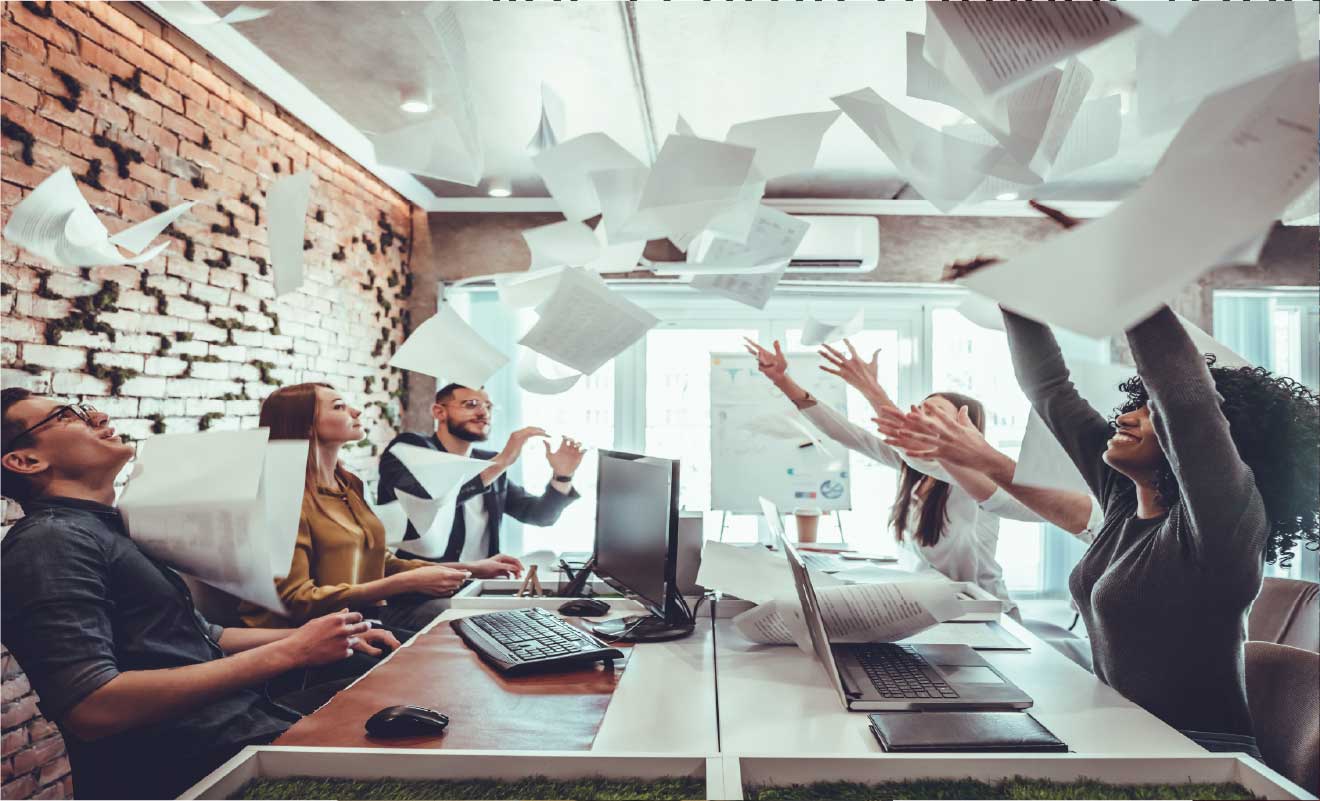 More businesses are transforming and adopting digital tools such as using technology platforms to communicate with their employees. Not neglecting the customers, FORCS offers e-Form solutions to help companies to better engage customers despite in-person meeting restrictions. Below is the breakdown of the business benefits of using electronic forms: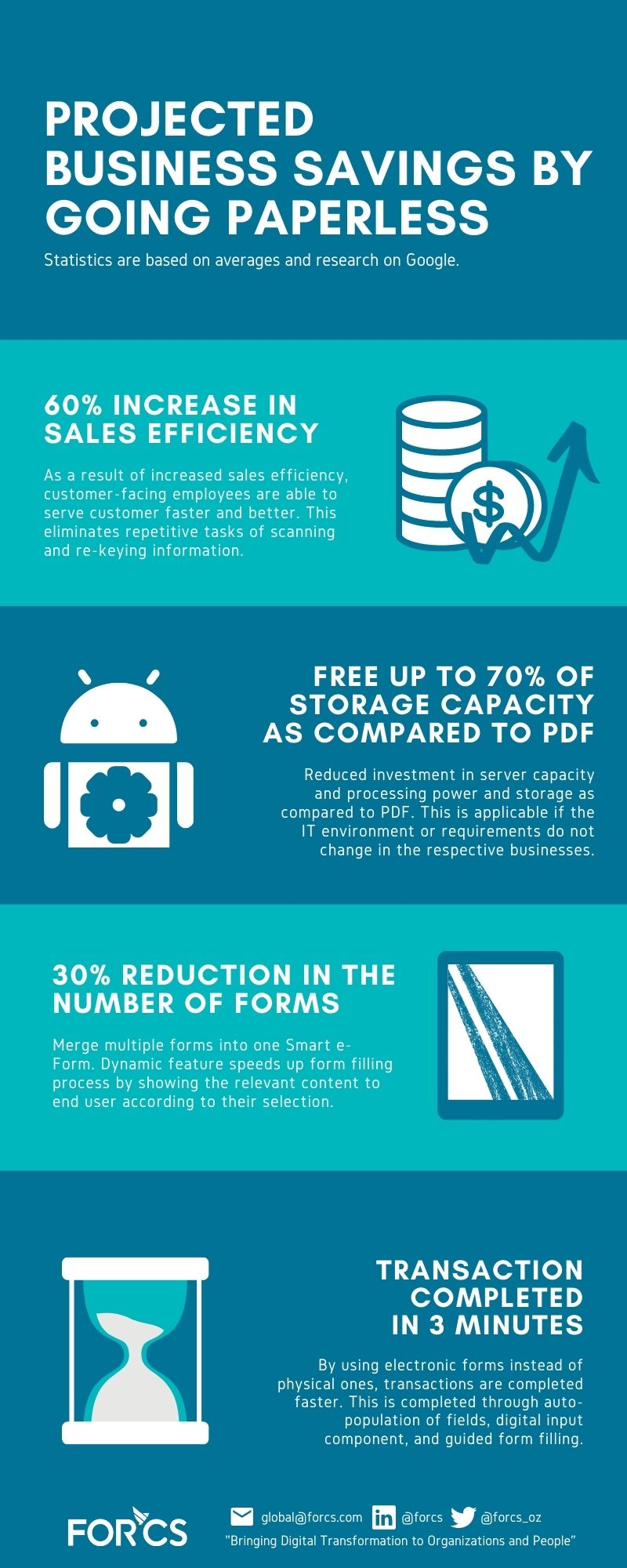 60% in Sales Efficiency
According to Gartner's research, professionals working with paper spend approximately 50% of their time looking for information to fulfill their work needs. It results in lesser actual work being produced by an average employee daily; hence productivity remains stagnant. By going paperless, businesses can hit an average of 60% in sales efficiency, leading to better and faster customer service.
Free up to 70% of storage capacity as compared to PDF
A study showed that a $5 ream of paper would cost an average business $155 in labor costs to whatever is associated with that amount of paper. Electronic forms' adoption sees freeing up to 70% of storage capacity and reduced investment in server capacity from using PDF forms. Besides, using PDF can be manual and troublesome to some!
30% Reduction in the Number of Forms
According to the Resource Conservation Alliance, 40% of the world's trees harvested is used to produce paper. It does not just result in the degradation of forests; recycling paper would be a problem too with additional manpower. Switching to FORCS e-Form means businesses no longer have to rely on paper, and they can reduce 30% of the number of forms used currently.
Transaction Completed in 3 Minutes
Just as importantly, going paperless means transactions can be completed faster, estimated to be done in 3 minutes. After converting forms into Smart e-Forms, processes are automated, resulting in transactions being accelerated. Well-received features such as field auto-population and guided form filling further speed up form filling processes, saving time and costs.
Companies are seeing lower revenue as business activities slow down during the Coronavirus outbreak. It's crucial to find a workaround by streamlining current processes to save resources and costs. Making the switch to Smart e-Form is one way to improve business savings, click here to arrange for a quick demo today!