Delivering Warmth by Hand!
It's a yearly affair for FORCS employees to deliver briquettes to help citizens cope with the cold during winter. Briquettes are made from agricultural waste and are a replacement for coal, it can be used to start a fire for cooking or warming up the house. CEO of FORCS, Mr Mun Jin II kickoff the volunteering event with 12 employees and their family members, delivering 1,400 pieces of briquettes by hand to Nowon-gu in South Korea. Mr Mum said, "I'm delighted to begin the year by reaching out to citizens who are in need, FORCS has been consistently contributing to the community since establishment and will continue to do so in the future."
Other than the annual briquette sharing campaign, FORCS is also involved in other social contribution activities such as sharing herbaceous shrubs, aiding children in South Korea and internationally, caring for children with cancer, and the yearly tree planting campaign.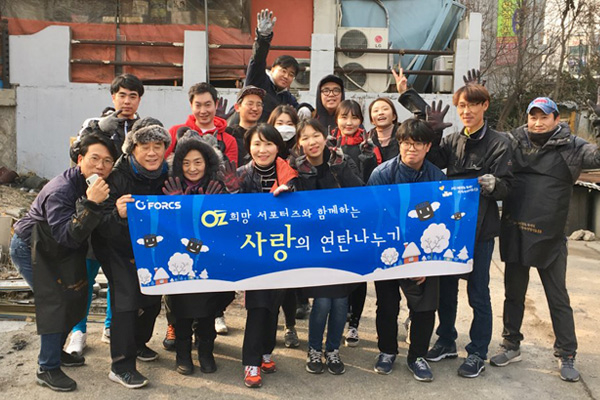 FORCS Volunteers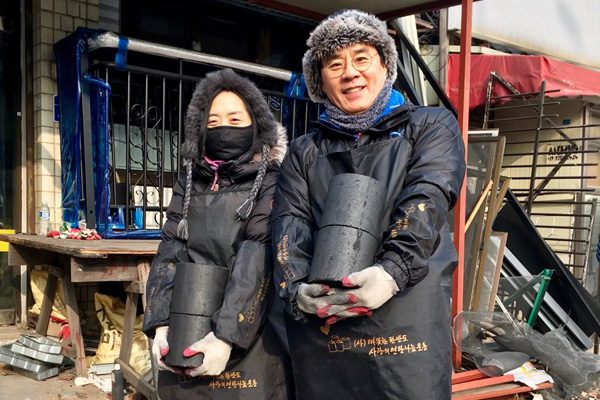 CEO Mr Mun Jin II (Right), Mrs Mun (Left)