FORCS Participated in World's Largest FinTech Festival
The much-awaited 3-day Singapore FinTech Festival 2017 ended with a bang, with much enthusiasm for our e-Form technology. This world's largest FinTech tradeshow attracted more than 25,000 visitors from all corners of the world to witness the latest and newest fintech developments. The entire festival was really happening, featuring talks from global fintech experts, an innovation lab for the startups, networking events and business meetings, and an award ceremony recognizing startups.
We met business leaders, innovators, and end-users; stakeholders who are involved in shaping business processes in their organizations and transforming how financial services are being delivered in our daily lives. It was the best show of the year for us, getting to share with industry experts and leaders on our e-Form technology. Spearheading e-Form and enterprise reporting solutions, this was a great opportunity for us to showcase our newest Chatbot e-Form and Voice-to-Action features.
Both the Chatbot e-Form and Voice-to-Action features allows end users to perform self-service financial services, changing the dynamics of physical retail bank branches. Implementation of these features free up service personnel, enabling them to focus on more important business tasks. Other than the two features we have introduced, the range of banking solutions we carry includes tablet banking and the paperless teller system. Both tablet banking and the paperless teller system have been implemented by financial institutions worldwide to speed up financial services. If you would see a demo, contact us and we will arrange a face-to-face discussion with you.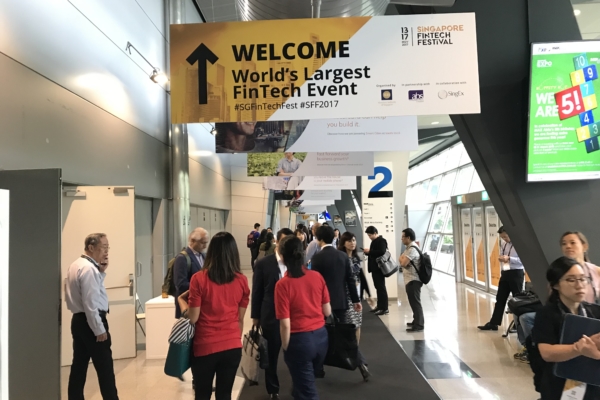 On the way to world's largest fintech event – Singapore FinTech Festival 2017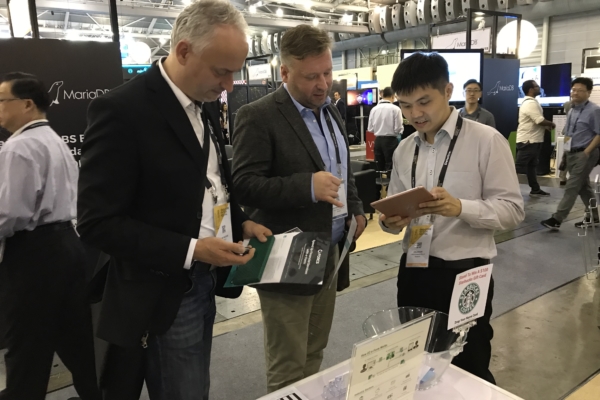 Collin (Channel Sales Manager) demonstrating the latest ChatBot e-Form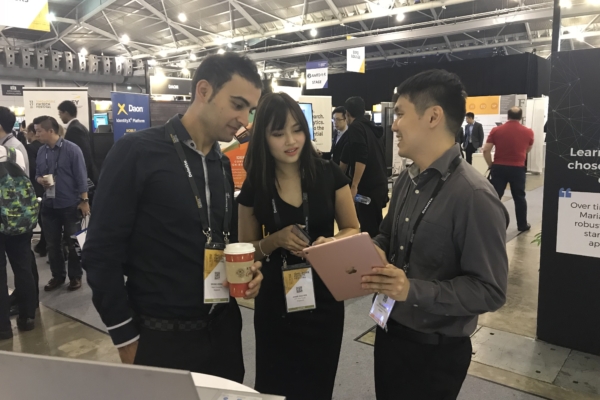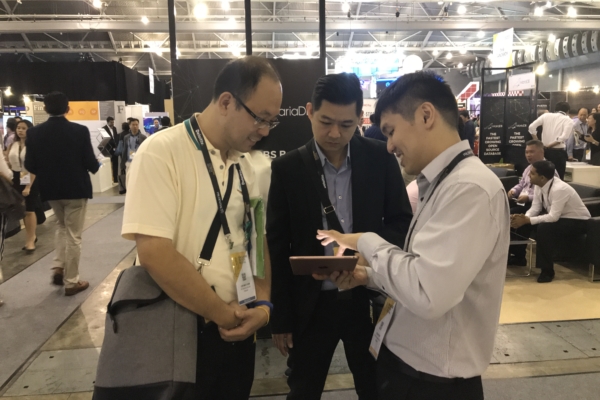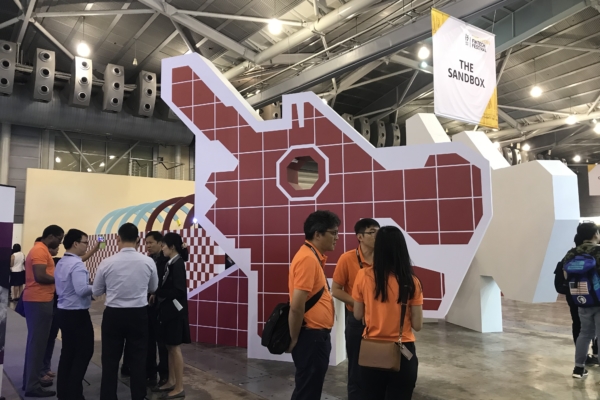 Sandbox area for visitors to hear the latest fintech developments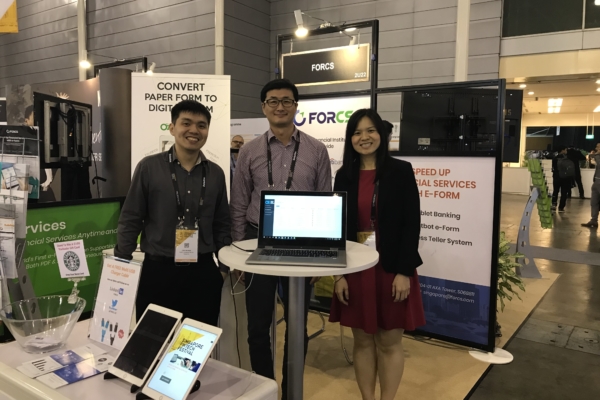 FORCS team at Singapore FinTech Festival 2017
Last but not least, we would like to thank MAS and the entire team of the Singapore FinTech Festival for putting up this fruitful and insightful event, it's the best platform for connection, collaboration and co-creation for the FinTech community around the world. FORCS will definitely be part of this phenomenal event again next year, bringing even more groundbreaking solutions to the fintech scene.