FORCS FinTech Conference 2019: Innovate Financial Services
If you have missed out FORCS biggest FinTech event of the year – Innovate Financial Services, then you must read this article. Over 110 finance professionals turned up for our conference on 12 July 2019 held at The Fullerton Hotel. Guests were greeted by our friendly employees (Juan and Lynn) at the registration counter, followed by our technology partners (mofiria, Netrust and Wacom) at the foyer during the 1-hour lunch and networking session.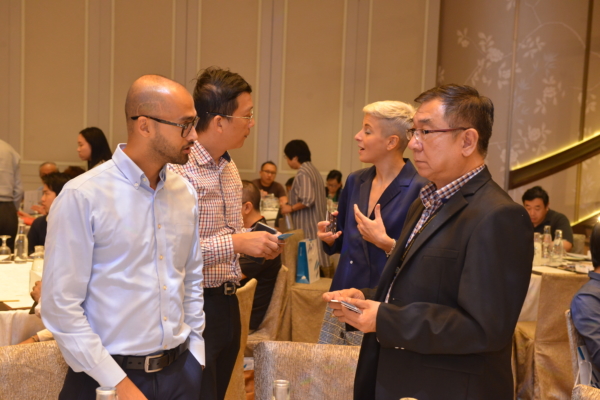 Lunch and Networking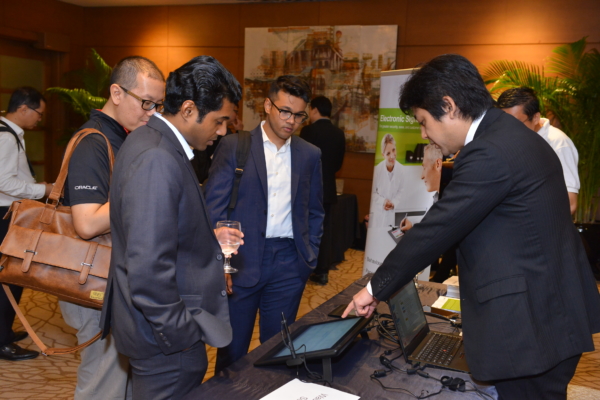 Wacom Business Solutions – Technology Partner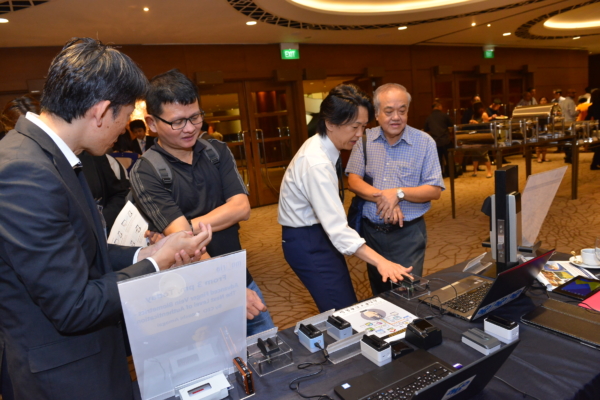 mofiria – Technology Partner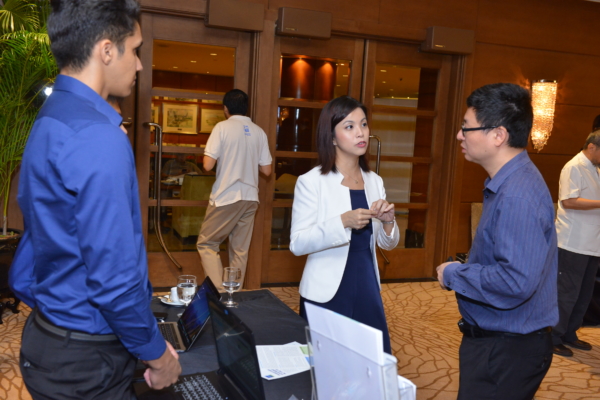 Netrust – Technology Partner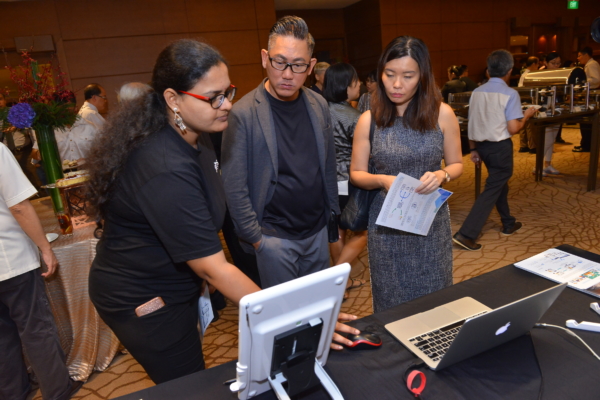 FORCS Paperless Branch e-Form
At 1pm, Mickey, Vice-President of Global Sales from FORCS delivered the opening and welcome speech. He gave an introduction of the company and how our operations in Singapore have progressed over the years.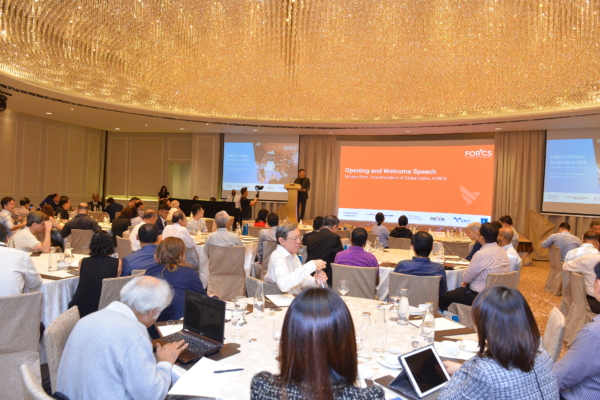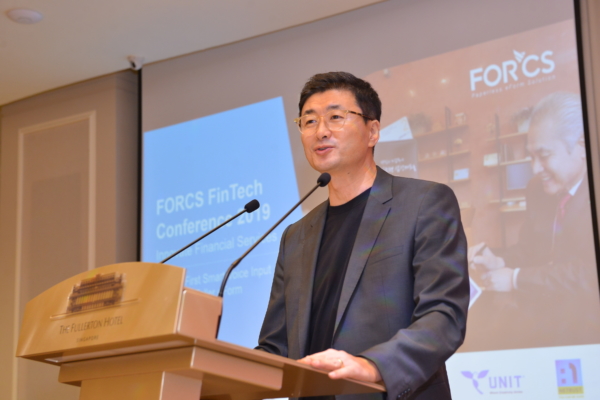 Mickey Park, Opening and Welcome Speech
Next, Daphne, CEO of JEDTrade and Executive Committee of the Singapore FinTech Association shared the trends and challenges of the finance industry in Asean. She defined "Tech" in the word "FinTech" should cover the aspects of technologies from Banking APIs to Blockchain. And the future of banking would see majority of the banking services offered through online and mobile platforms, resulting in the reduction of the number of retail bank branches.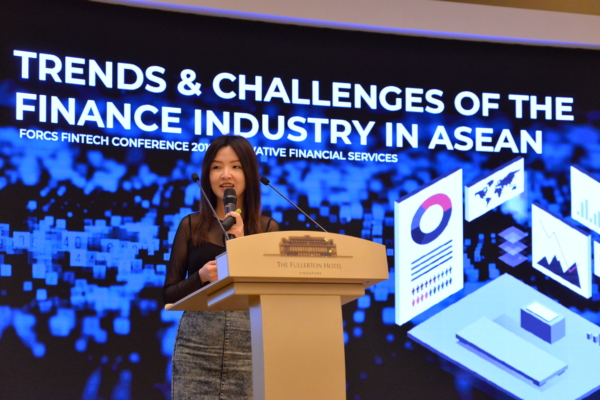 Daphne Ng, Trends & Challenges of the Finance Industry in Asean
After the insightful keynote session, Collin (Channel Sales Manager of FORCS) and Mickey demonstrated our very own enterprise eForm solutions. The paperless technologies (Branch Teller e-Form, Customer Onboarding e-Form, and Quicklink e-Form) are essential in building a seamless customer journey. Some of the features highlighted include the integration of MyInfo, digital signing and identity authentication with our eForm solutions. Guests were impressed with the solutions presented from the interviews we had during the tea break.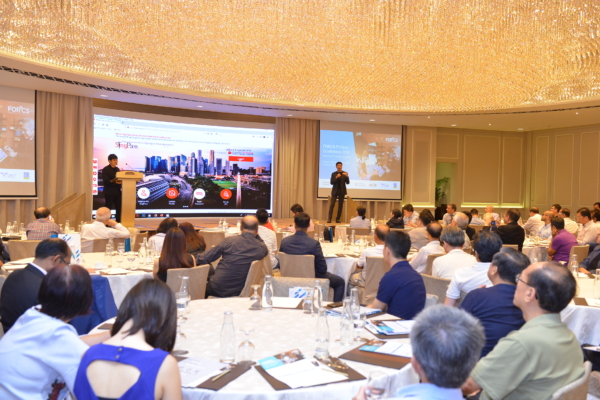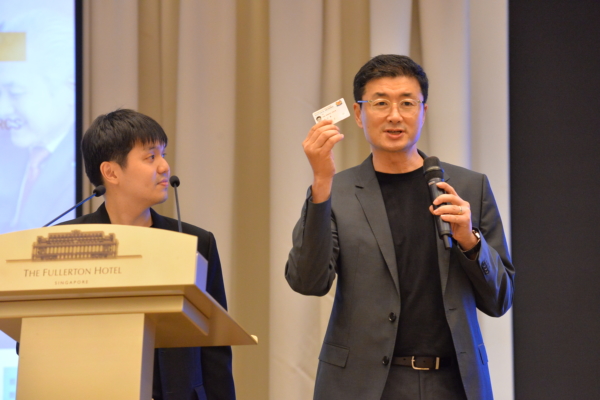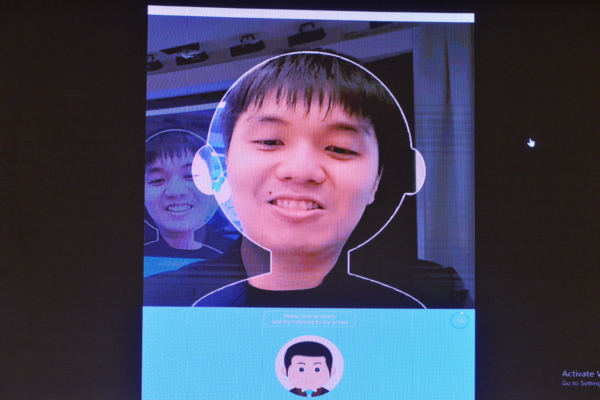 FORCS eForm Demo
Subsequently, the Deputy General Manager of Korea Investment & Securities, Gun Hee, shared how the bank has transformed with the Digital Onboarding System. Bankers no longer have to rely on paper forms and all they need now is just a mobile device to bring along to the customer's place. The digital transformation speeds up banking transactions by allowing customers to submit banking applications on mobile devices and bankers can review and approve the application immediately.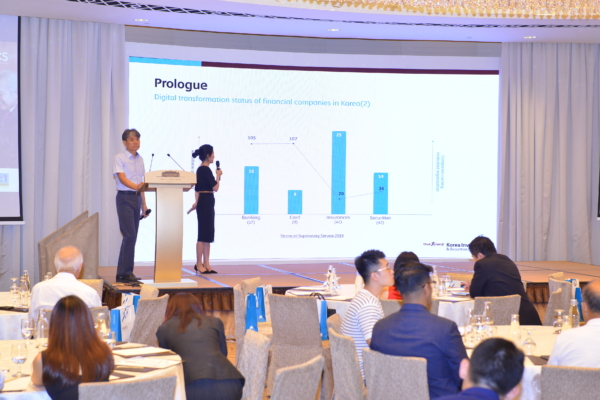 Customer Success from Korea Investment & Securities
After the tea break, Satoshi (President and CEO of mofiria) shared the next level of authentication – the advanced finger vein biometrics. mofiria started as a spinout company from Sony in 2019 to focus on the research and development of finger vein authentication solutions to help businesses enhance customer journey with a secured personal identification system. Banks like AEON Bank, Arab Bank and Bank of Qatar are all using mofiria's finger vein biometrics for their Automated Teller Machines (ATM).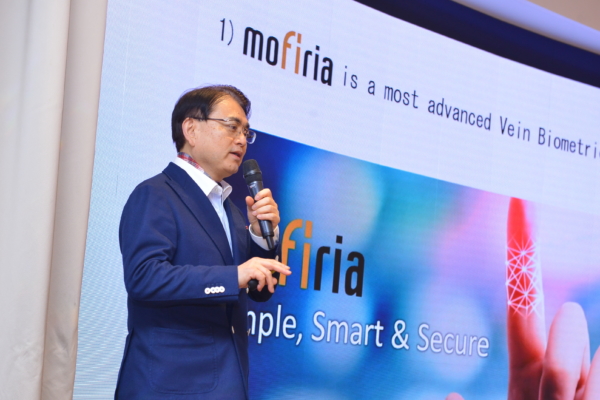 Satoshi, The Next Level of Authentication
Data security is crucial in the banking business, therefore, we have invited Chin Wee, Sales Director of Netrust to share how identity authentication and digital certificates are essential for secure financial transactions. Netrust is Asia's first public Certification Authority (CA) and the only accredited CA in Singapore. They provide individuals, business and government organizations with a complete online identification and security infrastructure to enable secure electronic transactions. Netrust has worked with several government agencies in Singapore for secure authentication and digital signing.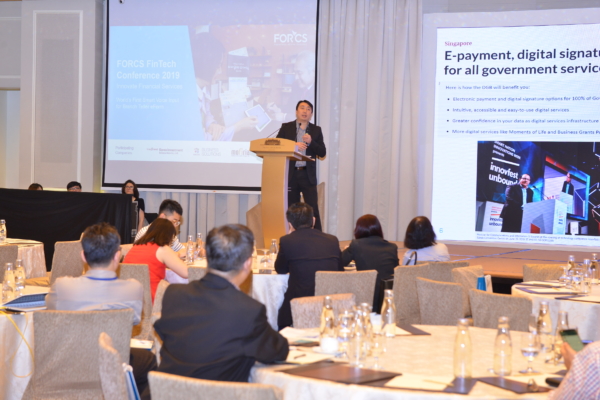 Chin Wee, Data Security for Financial Services
Next, Thien An, the Delivery Director of UNIT Technology Corporation shared the framework for transforming financial services digitally and their experiences in helping financial institutions and insurance companies achieve increased productivity. UNIT has implemented systems such as the Reporting System, Workflow Process System, Stock Deposit Management System, etc. for major banks and insurance companies in Asia.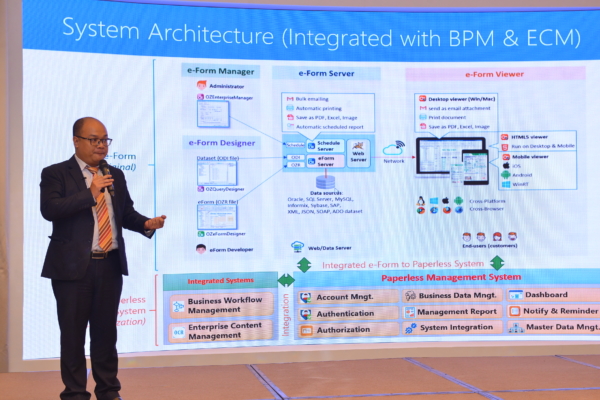 Thien An, The Framework to Transform Financial Services Digitally
Last but not the least, Genki, Sales Manager of Wacom Business Solution shared how they have helped businesses enhance digital workflow with a range of solutions including electronic signature pads, pen displays, and eForm integration in over 150.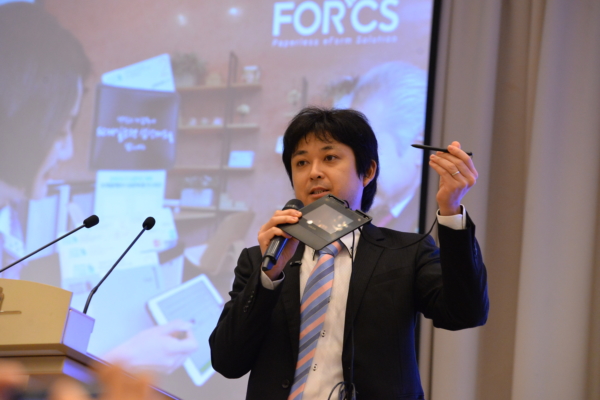 The conference ended with a question and answer session with guests raising questions on the implementation of innovative financial technologies in their organization. It is no longer about just going digital, it is about implementing the right technology to further enhance customer journey, ultimately attracting new customers and retaining current ones.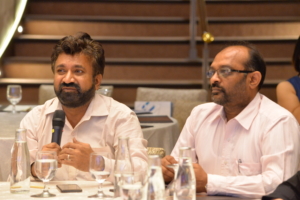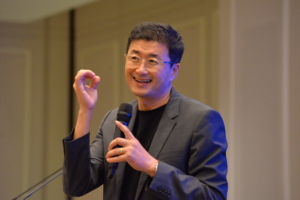 Questions and Answers Session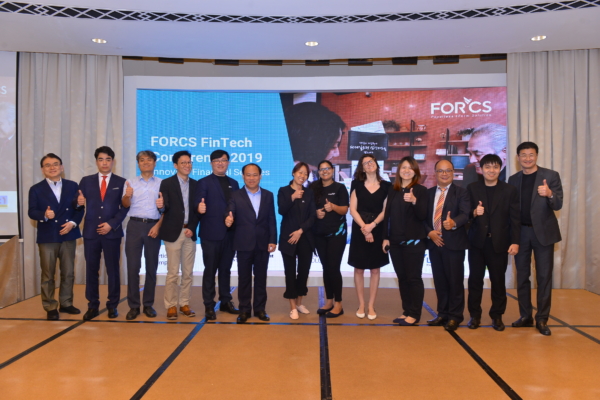 FORCS FinTech Conference 2019 – A Great Success!