For our Client's Success and Satisfaction, we will always do our best
In recent years, there is a big paradigm shift towards paperless workflow for most businesses. Enterprise Mobility and Electronic Document enabled this innovative business model. To overcome inefficiency and survive in the competitive business world, an increasing number of businesses are adopting smart technologies for their processes. Higher productivity can be achieved by automating business processes, allowing employees to focus on delivering superior customer service, increasing customer satisfaction.
Since founded in 1995, we have been delivering enterprise level solutions helping businesses to increase revenue and cutting costs. We have rich experiences and knowledge in Enterprise Reporting, Electronic Document, and Mobility Technologies. Constantly researching and developing new enterprise technologies to deliver superior solutions to our customers. Our company, FORCS, stands for "For Client's Success", we aim to help our customers achieve their goals as their success is our success.
President
Cho Chong Min
Chong Min founded FORCS in 1995 with the objective of helping our clients to achieve success upon the implementation of our enterprise solutions. Spearheading the sales team, he developed a strategic sales plan, pushing business revenue to new heights. Today, FORCS is recognized as the leading software company in Korea.
With his entrepreneurial mindset, he has successfully led and grew the company in over two decades. Under Chong Min's leadership, we have attained positive growth rate over the years with over 100 employees in the company; transforming FORCS into the number 1 market leader in e-Form and Reporting software in Korea. In 2015, FORCS officially held its initial public offering (IPO) on KOSDAQ, the public stock exchange market in Korea.
Mr Cho emphasizes efficiency and transparency in managing the company and believe in coexistence in the software industry. After years of effort in building a cohesive community, he was awarded the Industrial Service Medal by the President of Korea in 2010.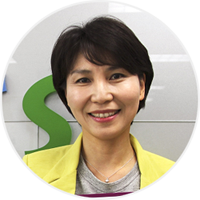 CEO
Park Mi Kyung
Mi Kyung is a co-founder of FORCS. She started as the Chief Technology Officer in 1995 and has been leading the R&D and Technical Support Divisions. Her responsibilities span management and development of FORCS products including OZ Report, OZ e-Form, OZ EQ and others.
In 2017, she was elected as the chairman of Korea Digital Content Association and has been dedicating herself to improve the business environment of e-Form and digital content industry.
She is also a Senior Vice President of Korea Venture Business Women's Association and aims to foster a better business environment for female entrepreneurs. She won SMB Entrepreneur of the year, a Presidential commendation in 2016.
Mi Kyung emphasizes on work-life balance and strives to make FORCS a women-friendly and family-friendly company. Thanks to her efforts, FORCS was certified by the Korean government as a family-friendly company.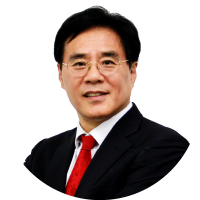 CEO
Mun Jin II
Jin Il joined FORCS in October 2017 and is responsible for driving growth, expanding market share and advancing FORCS position as a market leader in Korea. With nearly 30 years of experience in the IT industry, his instinctive business acumen will bring FORCS to greater heights. Previously, he has held the CEO title in DaeBo Communication and Systems Corporation, Tibero, and Tmax Soft respectively. In his earlier years, he specialised in the sales of IT solutions in Samsung SDS, LG Telecom, and Hansol Telecom.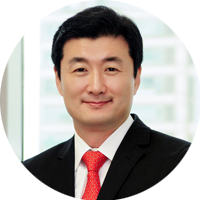 Vice President, Global Sales
Mickey Park
Mickey joined FORCS in 2014 to lead Global Sales and Business Strategy. With over 25 years of experience, he has established business processes, partnership programs, and global business expansion plan for FORCS. Previously, Mickey has served in Executive Sales and Marketing roles for multinational companies such as Samsung SDS, Oracle, Salesforce, and Evatic based in Singapore. He has earned a Master's degree in Business Administration during his stay in the US.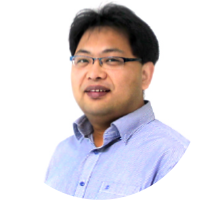 Chief of Research & Development
Song Ji Hoon
Ji Hoon is leading FORCS Research & Development Team; structured into 3 divisions namely Development, Cloud Development, and Research Support. He started as a Developer 18 years ago in FORCS and has served leading roles in Architecture, Project Management, and Development Process teams. With his vast amount of experience and expertise in technology, he is currently leading the R&D department with a strength of 50 Engineers under his care.
+ More
The R&D team is constantly innovating new products, solutions, and features to serve our customers better. Mr Song has a BA degree in Computer Science from KAIST.
- Less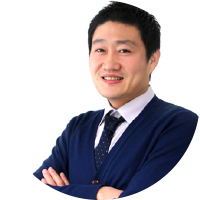 Head of Consultancy
John Choi
John is leading the Technical Support and Consultancy Department; structured into 5 divisions namely Technical Support, Project Management, Risk Management, Maintenance, and Help Desk Support. Over the past 10 years, he has established precise IT protocols for supporting customers' requirement and ensuring customer satisfaction. Resources are effectively and efficiently allocated under his care. Prior to joining FORCS, John was an SI Engineer who led many high profile projects like Samsung Semiconductor, Standard Chartered Bank, Woori Bank.