The Paperless Branch e-Form makes the real difference in shortening the customer journey by eliminating paper form-filling over the counters. It not only improves customer interaction but also increases cross-selling significantly.
Are you still relying on static form with a signature pad for customers to sign? Get started with digitizing end-to-end processes, from meeting the customers to keeping the books.
Effectively used across all types of customer-facing transactions from account opening to customer onboarding. It's time to accelerate sales by shortening transaction time.
Improve Customer
Experience
Accelerate form-filling by auto-populating customer data across multiple forms. Enable employees to focus on customer engagement by freeing up their time spent on manual work.
Make it possible for employees to up-sell and cross-sell products. The combination of multiple forms into just one Dynamic e-Form enables them to share the latest product easily.
Re-engineer business processes by integrating Dynamic e-Form with workflow. It proves more than the utilization of basic technology like a static form with a signature pad.
Employees no longer have to deal with the manual work involved in printing, distributing, and archiving of paper forms. They get more time to focus on more important tasks.
Real-time Data Synchronization
Design a seamless form-filling experience for all types of customer-facing transactions. Synchronize e-Form displayed on the service staff desktop with the customer tablet monitor in real time.
Mirror the same e-Form between devices, instant display of the data input by both the service staff and customer.
While the customer is entering data into the e-Form, the service staff gets to work on another page concurrently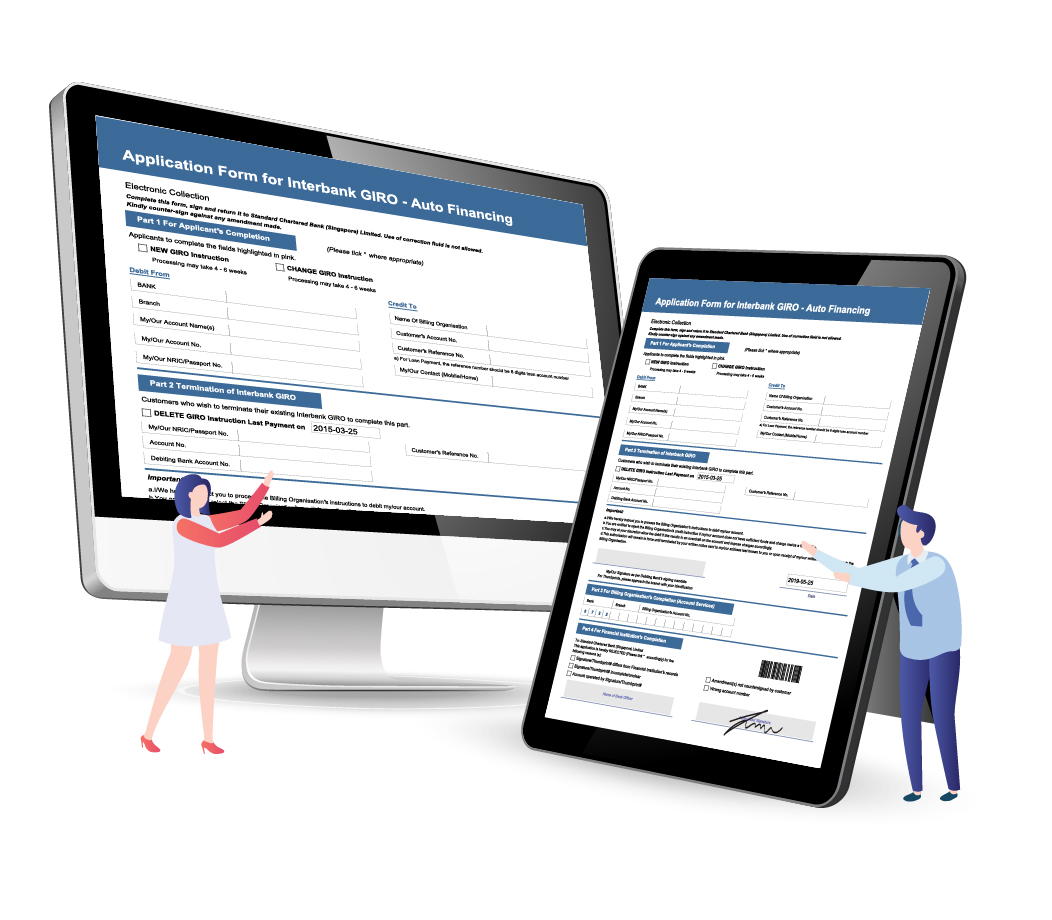 Best-in-class Dynamic e-Form
Well-received by our customers, our e-Form changes dynamically based on user selection. Save time and resources by combining multiple forms into one single Dynamic e-Form.
Attached documents of different formats (PDF, image, etc.) with e-Form
Guided Form-Filling Experience
With our customizable e-Form workflow, build the best form-filling experience for your customers. Provide tips or hints by highlighting the next field to be filled.
Form fields validation to ensure e-Form is filled accurately and all critical data are collected for processing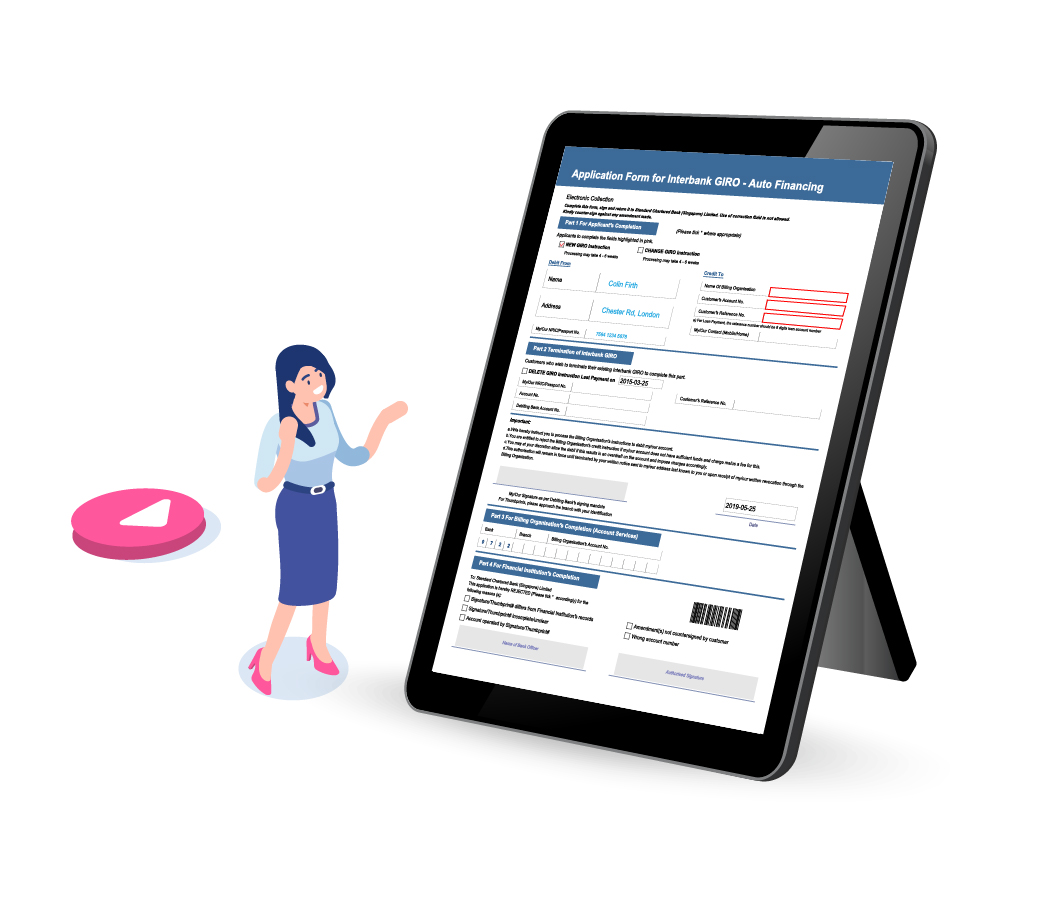 Sign Electronically or Digitally
Our e-Signature substantiates the proof-of-consent and authenticates the identity of the person signing the document. Timestamp feature is also available to further proves data integrity.
e-Signature contains data such as date, location, pen pressure, and the number of stroke to prove credibility and legality
Developed with the ability to integrate digital signature and digital certificate
Prevent e-Documents from being edited and tampered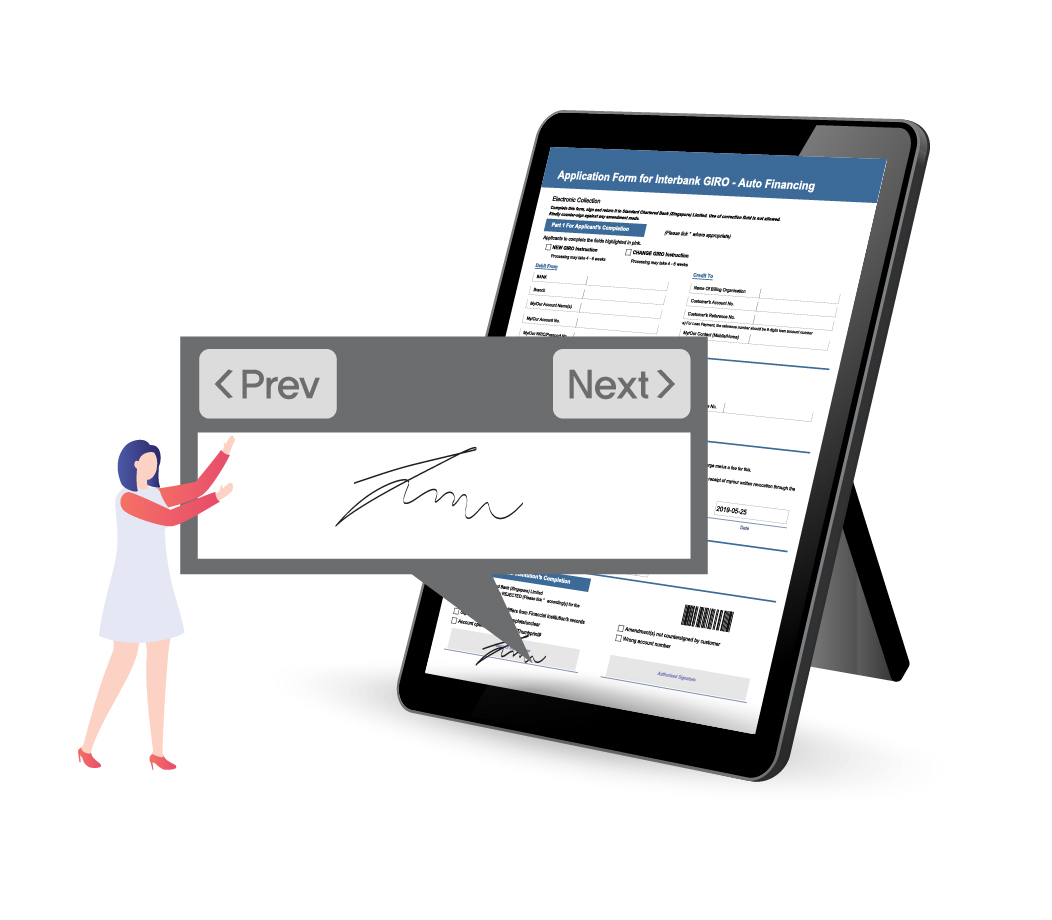 Secure and High-Performing
First-ever technology invented to export e-Form into XML and PDF/A formats simultaneously. Conceal confidential information to unrelated parties with the masking feature.
XML-encrypted e-Form proves to reduce the file size significantly by 10 times.
Save date remotely onto the device if there's a lost of Internet connection.
Bundle with OZ Report to generate report, audit, logs and more.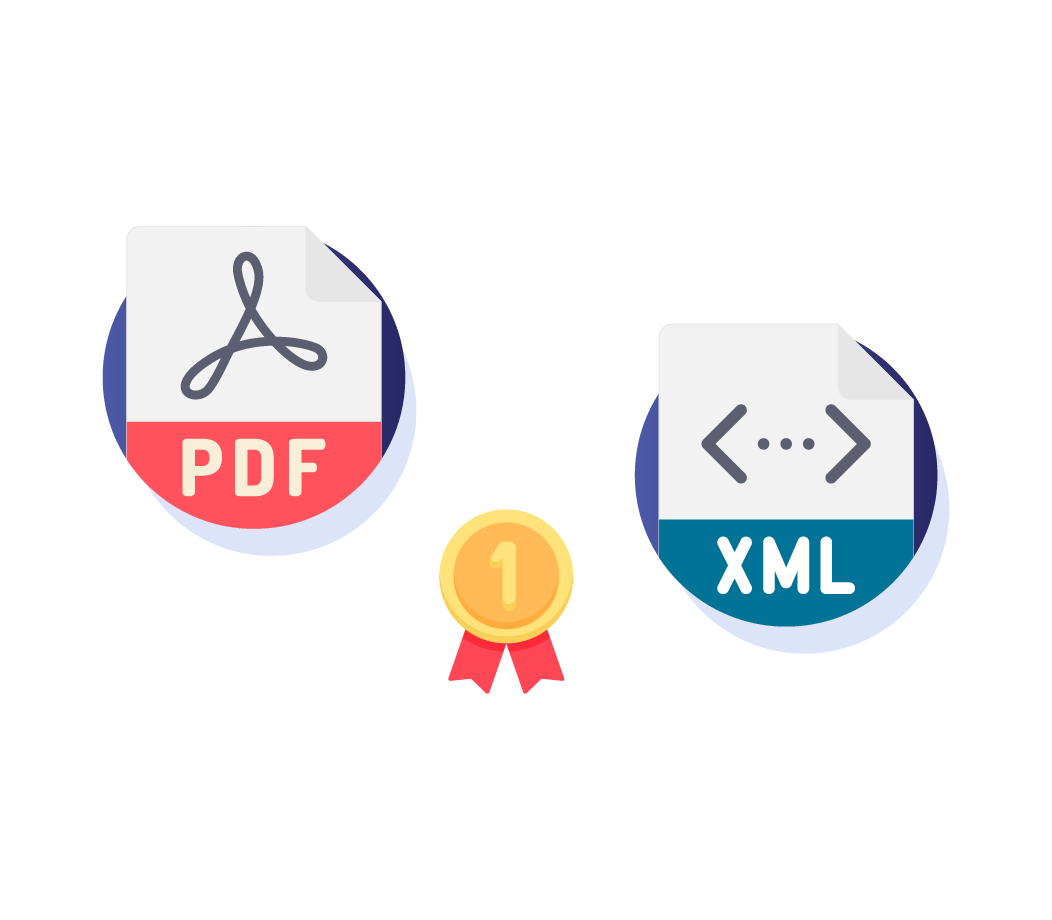 Do Business Faster with Paperless Branch e-Form
Improve customer journey and accelerate processes to retain current customers and attract new businesses.
Get Branch Transformation Right
With over 25 years of experience, we have worked with world-renowned enterprises in getting their branch transformation right, check out these resources to discover more.
Frequently Asked Questions