Smart e-Form for Every Enterprise
Create e-Form, Manage Data, Approve Contracts & Agreements Anytime & Anywhere, Across Devices.
Over
25 Years of
Experience
4,000+
Happy Customers
Worldwide
50+
Trusted Business
Partners
Over
25 Years of
Experience
4,000+
Happy Customers
Worldwide
50+
Trusted Business
Partners
Powerful e-Form Designer
Developed with user experience in mind, anyone without coding skills can build Smart e-Form from scratch in minutes.
Make e-Form building a breeze
Convert paper forms to electronics forms with our intuitive e-Form designer.
Transform existing forms in Microsoft Office formats into Smart e-Forms with ease.
Turn existing PDF forms into fillable e-Forms, comes with various input components to collect all data.
Our clients across industries such as Banking, Insurance, Government, Engineering, and more have achieved revenue and productivity growth after transforming digitally.
Close Deals
Faster
Get contracts and agreements signed electronically or digitally right on the spot.
Productivity
Growth
Eliminate paper-based processes and streamline with workflow automation.
Happier
Customers
Shorten customer journey by merging multiple forms into one for faster form filling.
Revenue
Growth
Better customer experience leads to increased retention and cross-selling.
Costs
Reduction
Save resources from printing, distribution, storing and disposal of paper forms.
Reduce Carbon
Footprint
Save the environment, "green" your operations by going paperless.
Bringing digital transformation to organizations & people
We take pride in delivering innovative paperless solutions to help our clients achieve their business goals.
Achieve digital success with our proprietary e-Form technology.
Step Up to Dynamic Form
Reduce the number of forms significantly. Instead of having to deal with multiple forms, complete a transaction with just one single dynamic form.
Automatically changes e-Form based on customer selection, validate form fields before submission.
Hide and show different form sections depending on user input, step-by-step tips to guide form filling.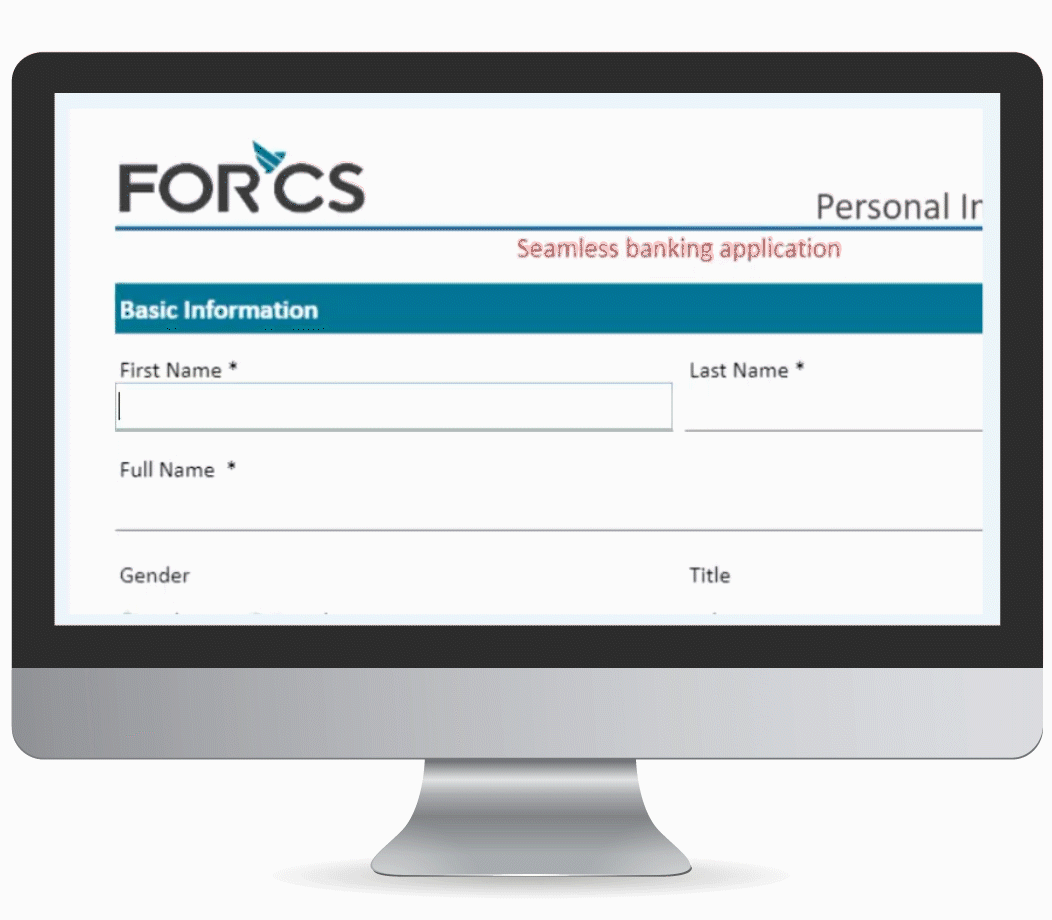 Easy Access Without Any Installation
Access Smart e-Form with any devices, no installation of applications is required; accessible through any modern browsers that support HTML5.
Send unique URL of e-Form to customers through SMS or email for fill and sign.
Load e-Form remotely even without an Internet connection, all data will be saved to the device.
Collected data will be synced to the server once there's a connection to the Internet.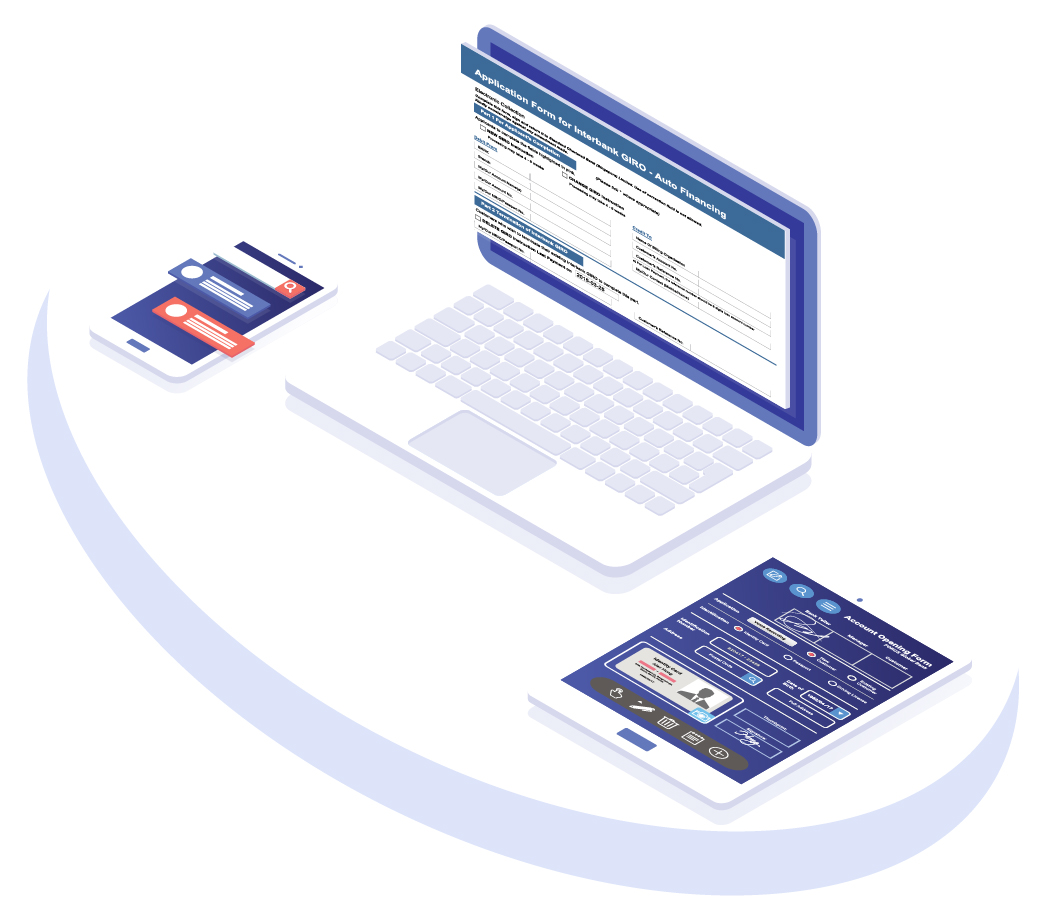 World's First to Support PDF & XML
Save submitted forms as PDF/A and XML formats simultaneously; reduce file size significantly and load 10 times faster than any other form formats.
Easily integrable with enterprise systems such as ERP and CRM through web services, enabling a seamless flow of information.
The architecture of OZ e-Form is scalable and extensible for global operation.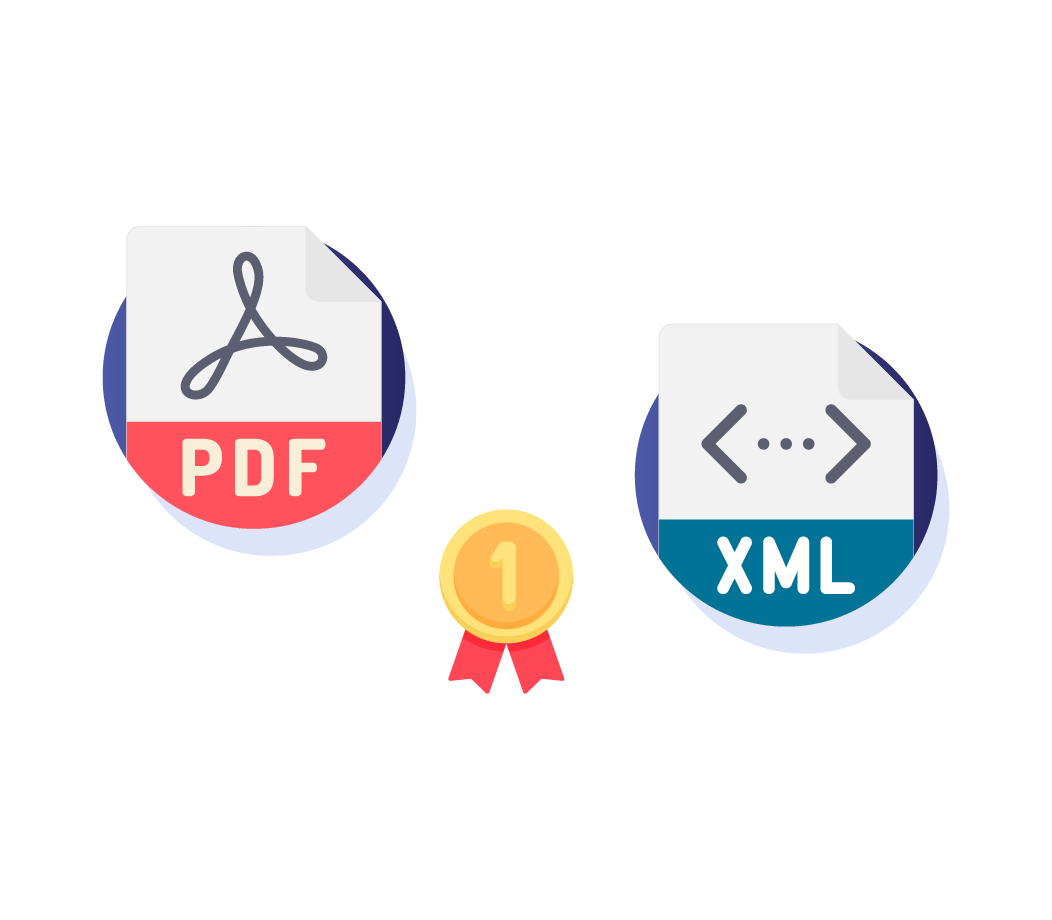 Workflow Automation
Customize workflow according to existing business logic to automate processes. Different roles with assigned privileges can be set up for users to view, edit, and approve completed e-Forms.
Reduce errors, save time and give users more time to focus on more important business tasks.
Users no longer have to transfer data from paper form into the system manually.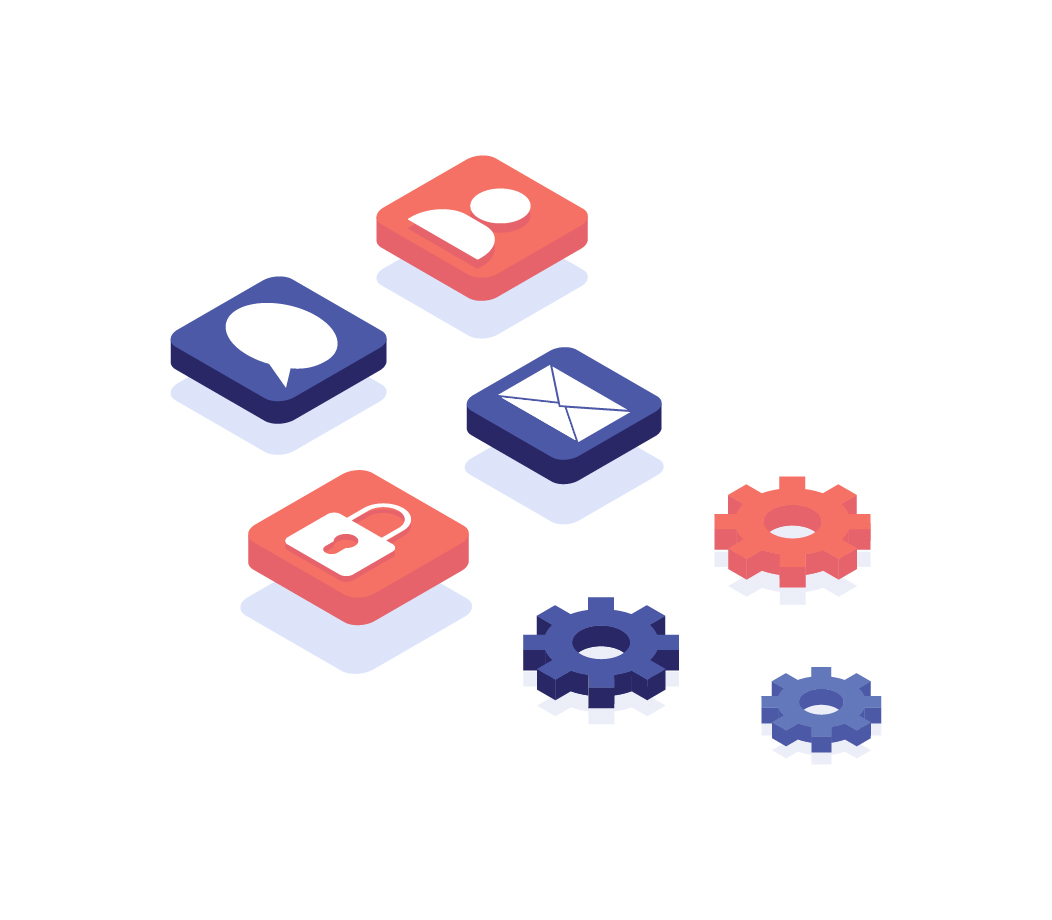 Support Rich Input Components
The availability of rich input components such as voice, camera, e-Signature, digital seal and more aids the collection of customer's data to accelerate transactions.
Proof-of-transaction with multimedia inputs such as voice recording and photo captured.
Timestamp and geolocation prove the authenticity and legality of a completed e-Form.
Support Optical Character Recognition (OCR) and QR code scanning to speed up form filling.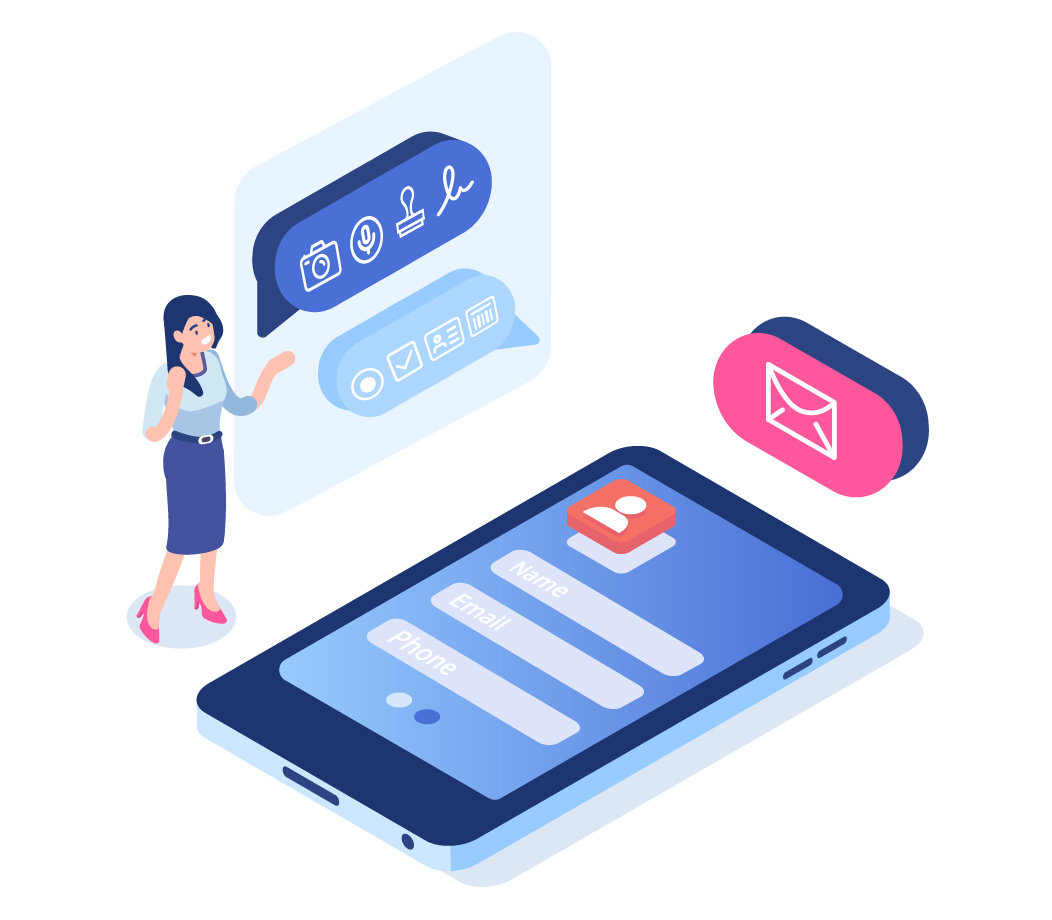 Multiple Form Input Methods
Other than the conventional way of filling out electronic form manually, OZ e-Form offers various form filling methods to simplify and enrich customer engagement.
Availability of various form input methods such as text, voice (Dialogue Flow), AI speaker, and handwriting
Experience the power of Smart e-Form
With the success of our clients across a range of industries, why not try it out and see for yourself?
FORCS
The current pandemic situation across the world is
Julie Govaert
South-Korean banks do it differently. Insights in the South-Korean
FORCS
The world has become an increasingly digitalized society,